Supply chain crisis limiting selection at North Texas liquor stores
DALLAS - Anyone shopping at a liquor store might have to settle for second or third options because of the supply chain crisis.
Industry experts, liquor store owners and restaurants say they're not in jeopardy of running out of stock, but the selection isn't as good because of a shortage of bottles, shipping supplies and shipping backlogs.
Liquor and wine shortages across the country might leave some without their favorite holiday drinks this season.
RELATED: Liquor shortages put a damper on upcoming Thanksgiving, Christmas holidays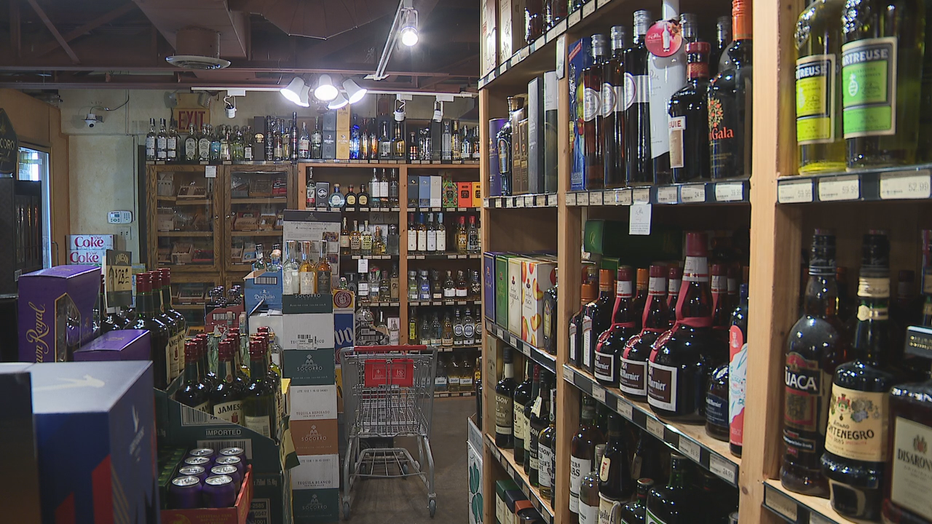 Nik Gillett is a manager of Dallas Fine Wine and Spirits. He says it might appear they have plenty to choose from, but make no mistake that supply chain issues have them struggling to maintain more than ever before.
"We order 20 cases, and we get three. If we're lucky," he said.
The issues are leading their suppliers to raise prices, so stores raise prices on customers.
The Distilled Spirits Council says it's impacted by a shortage of glass, pallets, containers and drivers.
The Texas Bar and Nightclub Alliance says its members are definitely feeling the impact as are some DFW restaurants.
Dallas Fine Wine and Spirits says there's no need to stress because if your favorite bottle is out of stock there's likely a similar substitute.
That said, they've been operating since 1984 and say they've never seen shortages like this before. They don't know when it'll improve.
"Some will say one week, and then it's two weeks, and then it's three weeks," Gillett said. "Some people not saying until January."
Some liquor stores have people already coming in for Christmas planning because people want to make sure their specific drink is in.