Family of 5 shot in Sunnyvale townhome parking lot, suspects on the loose
SUNNYVALE, Texas - A woman was killed, and four others were hurt, including three children, in a shooting Sunday night in Sunnyvale and the search is still underway for the suspects.
Sunnyvale police said the family was shot just before 6 p.m. after arriving at the Riverstone Townhome complex near Highway 80 and Collin Road.
Witnesses said two suspects in a black car apparently followed the family into the parking lot, then approached their car and started shooting.
"It was a horrific scene, so it was an evil. There was a lot of evil last night," said Interim Police Chief Bill Vegas.
A woman in the car was killed. She was identified as 27-year-old Tyesha Merritt of Mesquite.
Her brother and his three children, ranging in age from 8 to 10 years old, were also injured.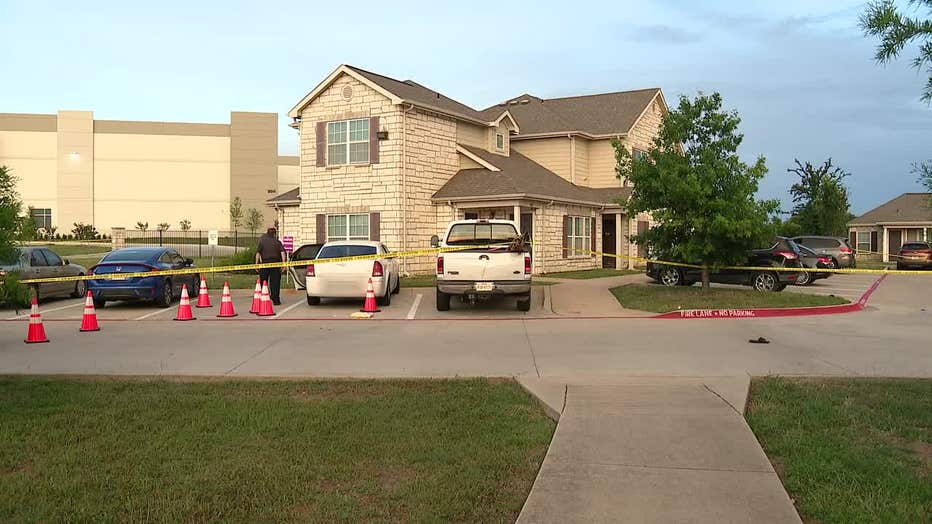 READ MORE: Dallas shooting victim found dead in crashed car
They were taken to hospitals in Dallas and are expected to recover.
"The brother of the deceased, he is cooperating with us. He's talking, he doesn't have much to add at this point. We're going to continue to work with him and work with witnesses on scene to see if we can't develop any new leads," said Vegas. 
Sunnyvale Police say right now they just don't know whether it was road rage or something more.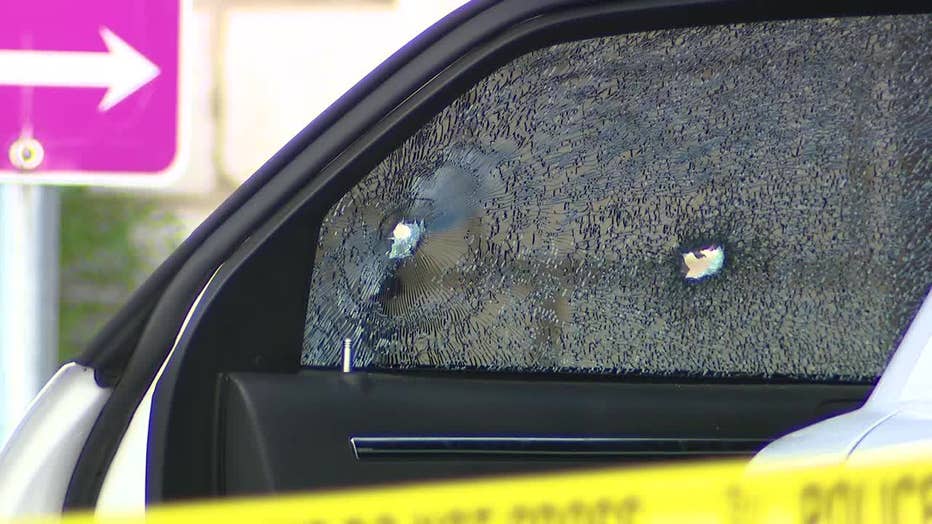 Investigators have not yet developed a motive for the attack, and they don't know how or if the suspects and the victims knew each other.
The suspect in the shooting was wearing a mask.
"[We are] trying to develop some leads actually with our partners in mesquite with their crime scene unit and their detectives," said Lt. Vegas.
Police have only said they're looking for a man and a woman who were in an older model black sedan with custom wheels.
"Our best guess right now is that it's going to be a late model black sedan. Some of the witnesses are saying that it might have had some type of custom wheels, dark windows, that kind of thing," said Lt. Vegas. "We're not a hundred percent sure that it was a Camry, it looked similar to maybe a Camry - Altima - that type vehicle, a four-door sedan."
Sunday night, it was reported the man who was shot lived at Riverstone.
The manager at the complex tell FOX 4, "No one involved in the incident is on a lease at the complex. They are not residents. The man may have been visiting someone. We have been here 8 years with no problems. We try to stay under the radr.
Police said this kind of violence is unusual for the small upscale, Dallas County community of just under 8,000 people.
"I've been in the business for 31 years and it's never an easy scene to walk up on," said Lt. Vegas. "This is kind of a random, something we don't normally experience."
Sunnyvale Police are working with Mesquite and Garland Police trying to see if their intersection cameras caught the car or suspects coming or going.
If you know anything, they ask you to call North Texas Crime Stoppers at 877-373-8477.