Students raising money for national robotics competition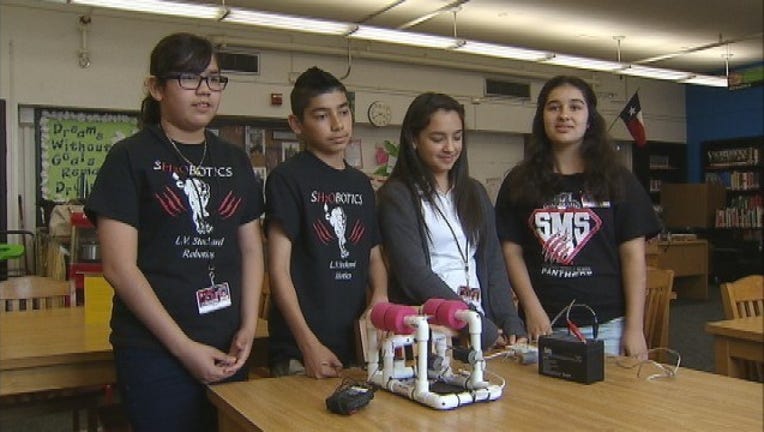 Some Dallas ISD students who won a state competition are hoping to raise enough money to get to nationals.
Stockard Middle School's first robotics team earned top marks for its project and won an invitation to compete in Massachusetts next month.
The students created a working robot that can navigate under water.
"Nobody in my family has ever done anything like this and they're very proud of me," said Lauren Ramirez, a robotics team member.
"I think they need to experience this. They need to be sent out of their comfort zone and be able to see what's out there besides this area," said Michelle Walaski, their teacher.
Their teacher set up a GoFundMe.com page to raise the remaining $7,500 dollars needed by next week.