Son of former Cowboys player among those arrested for Mesquite drug-related murders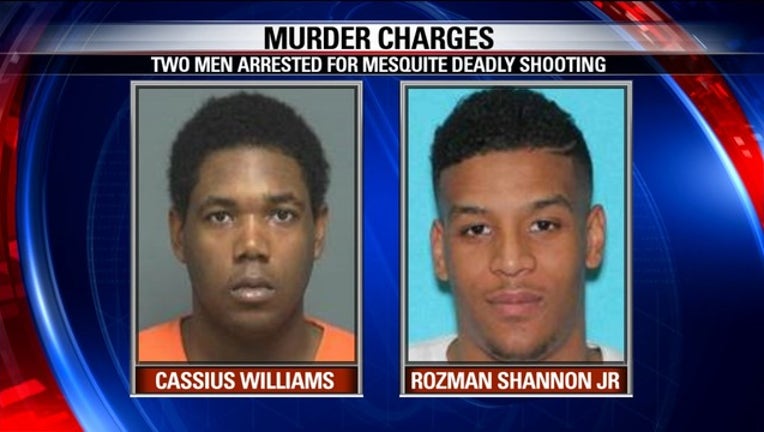 MESQUITE, Texas - Police in Mesquite arrested two men for a deadly shooting after a drug deal. One is the son of a successful former Dallas Cowboys player.
Cassius Williams and Rozman Shannon Jr. are each charged with two counts of capital murder. Williams is the son of offensive tackle Erik Williams, who played with the Cowboys from 1991 to 2000.
The Mesquite Police Department said Williams and Shannon killed 18-year-old Dalton Prater and 19-year-old Jacob Hollett last Tuesday near Gus Thomasson Road and Whitson Way.
Investigators believe the suspects met the victims to buy marijuana. Instead, they robbed the victims, shot and killed them and then drove off.
The bonds for Williams and Shannon were set at $500,000 for each charge.