SMU students encouraged to watch film about hazing dangers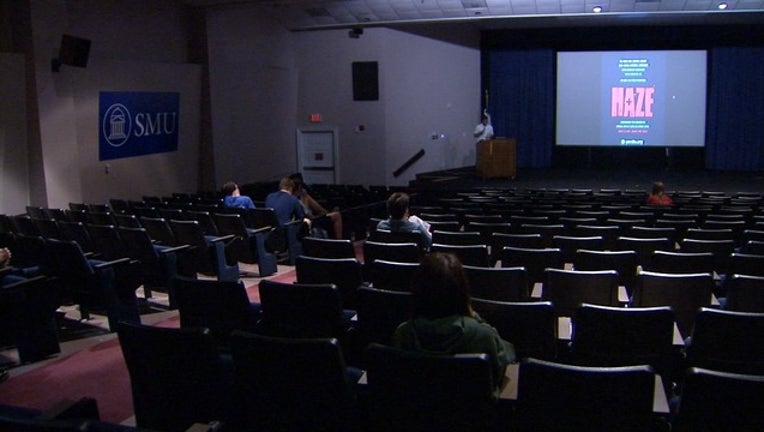 DALLAS - Southern Methodist University is taking steps to bring awareness about the dangers of hazing.
Thursday night the Officer for Community Health Promotion featured a movie called "Haze." Organizers hope students understand hazing has no place on a college campus.
"We want a culture of safety. We want healthy, happy, haze-free students and it's important to be proactive about it and really spread this message, spread this awareness to show students what the dangers are," said Griffin Sharp, the assistant director of Health Promotion.
"If people are educated through these programs, they are able to identify when a situation is happening and hopefully be able to prevent it or just be able to save someone, like call 911 or get them the help that they need," added Taylor Wallace, a student.
SMU is no stranger to hazing incidents. Earlier this year, the Beta Zeta chapter of the Pi Kappa Alpha fraternity was suspended for hazing new members.