SMU basketball returns to AP poll at No. 23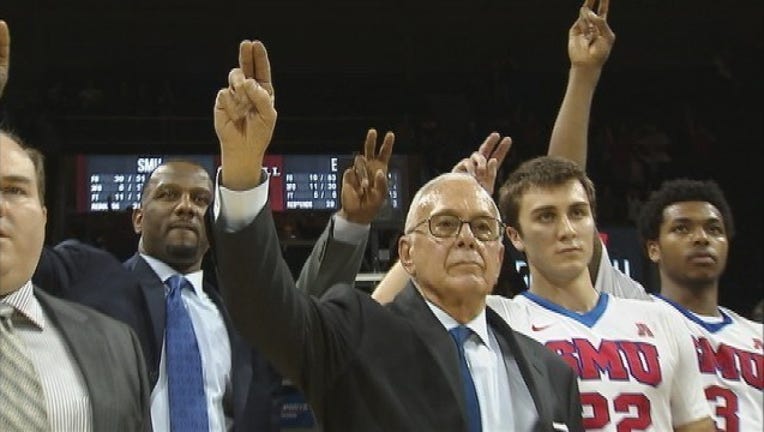 SMU basketball is back in the Top 25 for the first time since early this season.
The Mustangs were ranked at No. 23 in this week's Associated Press poll, released Monday.
SMU won its eighth straight game on Saturday, defeating UCF 75-56. SMU has won 16 of its last 17 games.
SMU is 18-4 overall and 9-1 in the American Athletic Conference, just a half game out of first place. SMU's 9-1 conference record is its best start in league play since 1992-93, when the Mustangs were in the Southwest Conference.

"It's great to be recognized," said head coach Larry Brown at practice on Monday. "Something we're proud of, but we've got a lot more work ahead."

The Mustangs are looking to make their first NCAA tournament since the 1992-93 season. Most NCAA prediction brackets have SMU in the tournament with a midrange seed of 7, 8 or 9.
SMU's Markus Kennedy, who didn't play during the first semester due to academic issues, was named AAC Player of the Week on Monday. Kennedy averaged nearly 18 points and 9 rebounds in SMU's two wins last week.
SMU hosts Cincinnati on Thursday at 8 p.m. at Moody Coliseum in a nationally televised game.