Skyline HS students late to school locked out of class as punishment
DALLAS - A Dallas ISD high school said so many kids were coming in late that it tried out an unconventional way to curb the problem.
Skyline High School locked hundreds of kids out of class, forcing them to spend a period in the auditorium. The school's polarizing way to punish students is drawing criticism from some parents.
The district says it's incessant. Some just don't agree with the punishment.
Dallas ISD says Skyline has consistently been having issues with kids arriving late. So last week, school leaders escorted any kid who was late to the auditorium, where they sat for most of the day.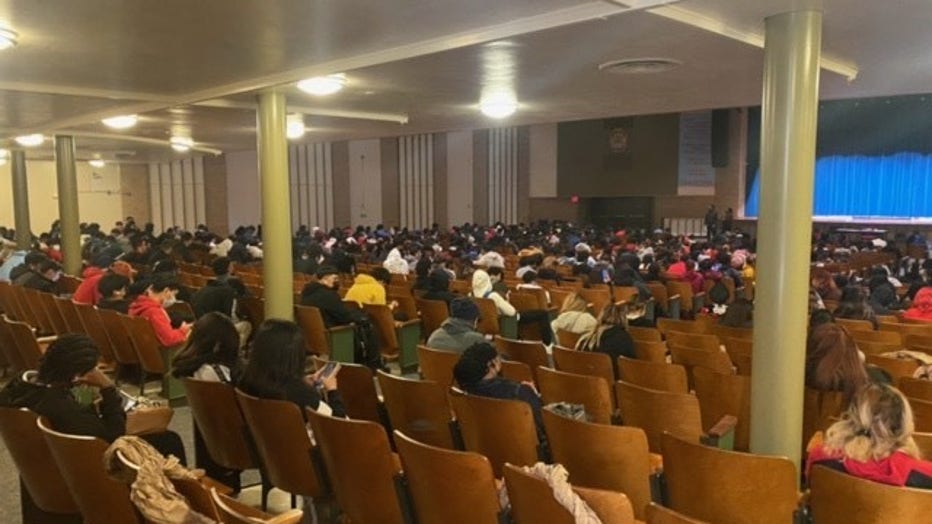 Parent Lakaisha Wallace takes the blame for her 11th-grade son being late. She drives him to school and says they've been hitting traffic.
"I'm his parent, and I should make sure he's here on time," she said. "But if something happens and we're not, please don't punish my child for that."
The school sent kids who were late to the auditorium throughout the week, but some kids may have enjoyed their punishment.
"Because they were not doing any learning," Wallace said. "They were not doing any work, and they were socializing."
The district says tardiness at Skyline has been incessant throughout the year, and it's unfair to the kids in class who arrived on time to be disrupted by kids walking into class late. 
"I think parents need to be informed exactly what's going on," said grandparent Ola Allen.
The district, however, says parents were notified before last week's action that tardiness was out of control and punishments were coming. 
Wallace says she reached out to the principal
"And I was pleading with her. Let's find out her solutions to handle tardiness," she said.
Wallace believes plenty of kids are intentionally late or skipping class altogether. In her child's case, she thinks there might be a better way to fix it.
"Don't punish a child because of their parent," she said.
The district says it's stopping the punishment of sending kids to the auditorium this week.