Severe weather video and photos from around North Texas
article
FOX 4 viewers captured images of the storm as it moved through North Texas… and of the damage it left behind.
There were clouds that appeared to have slight rotation in Fort Worth, leading to a tornado warning that was issued for Tarrant County around 4 p.m.
In Arlington, Sonia shared a picture of a funnel cloud as sirens were going off in that city.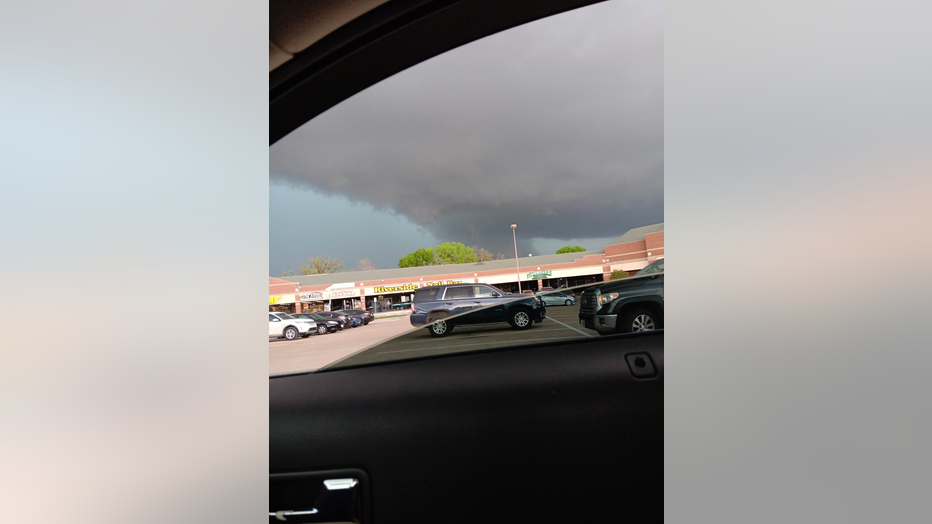 Courtesy: Sonia | Arlington
Some very strong winds hit Arlington. Another viewer shared a picture of a large tree blocking a street after it fell.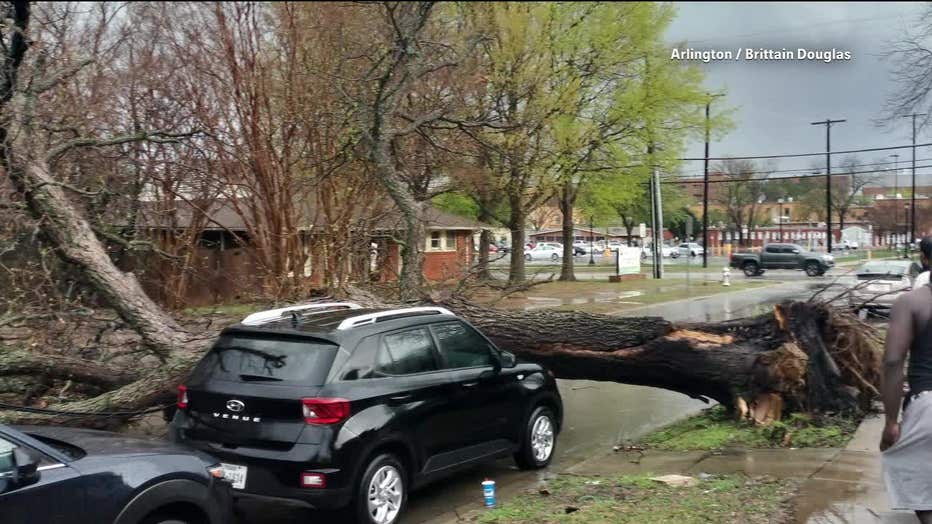 Large hail also fell during the storm in several areas.
Mario Ramirez shared a picture of what it looked like near TCU in Fort Worth.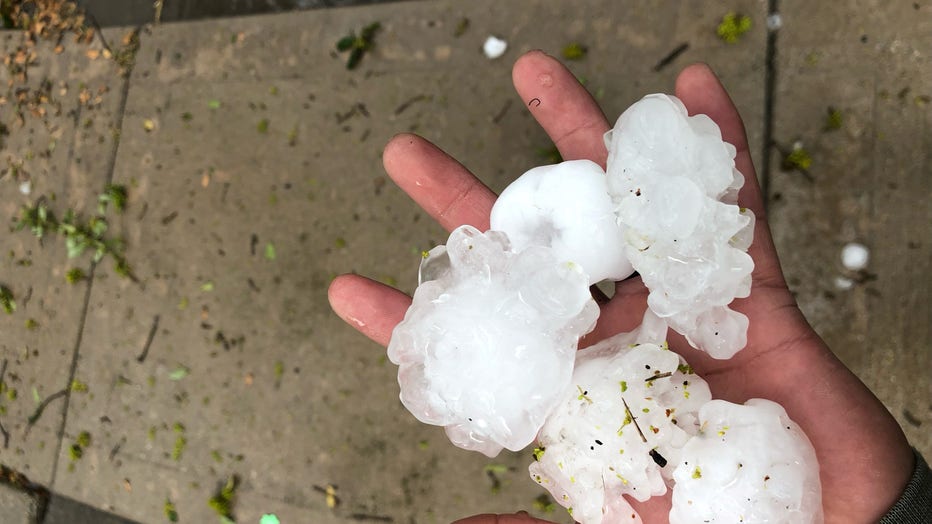 Hail near TCU | Courtesy: Mario Ramirez
In Weatherford, hail smashed through the back windshield of a vehicle. Thanks to Crystal Webb for sharing video and pictures.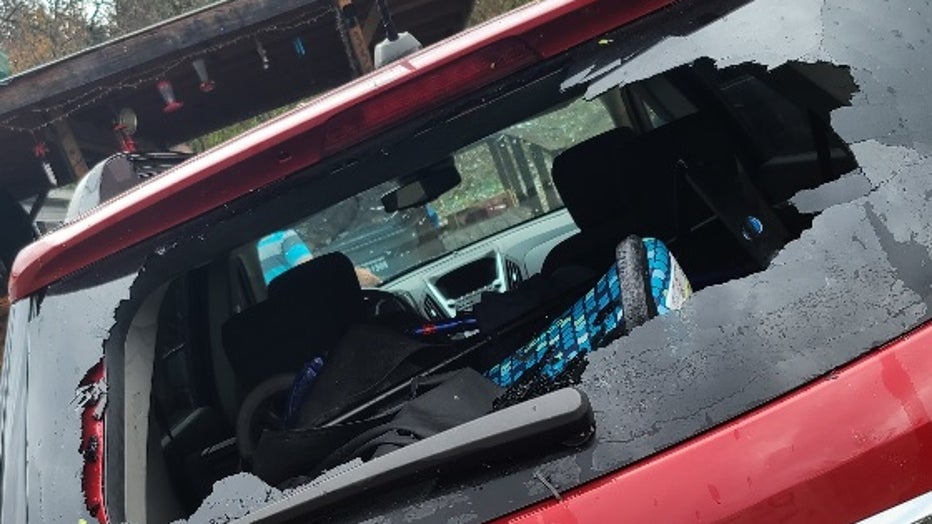 That storm system then continued east into Dallas County and led to a tornado warning there.
Video from a drone shows the storm moving into Downtown Dallas.
The storm brought strong winds, and that did major damage to the roof of a car dealership in Irving.
It's not yet known for sure if a tornado touched down in this area. But the building suffered the kind of damage associated with very strong winds.
RELATED: Thursday storms bring large hail, dangerous winds to North Texas
Before the storm made its way through Tarrant and Dallas counties, it went through Parker and Palo Pinto counties.
In Mineral Wells, video shows hail coming down in the afternoon.
MORE STORM COVERAGE:
Share Photos & Video
You can share photos or video clips when you visit FOX 4 News on Facebook or Twitter.  
You can also use the FOX 4 WAPP to send us your submission.