Semi carrying crane flips on Tollway, back-ups in both directions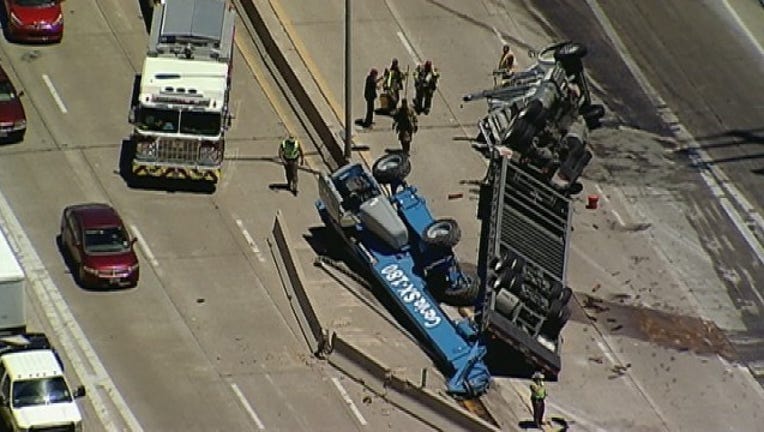 article
A semi carrying a crane flipped over and has shut down multiple lanes on the Dallas North Tollway near The Galleria.
Footage from Sky4 showed traffic down to one lane for both northbound and southbound traffic.
Fuel leaked from the semi, which means Hazmat crews will have to clean up the mess along with up-righting the crane and fixing the median barriers.
Tollway officials expected traffic tie-ups well into the afternoon.