Rhome church releases surveillance video of truck involved in deadly hit-and-run
RHOME, Texas - After an interview with FOX 4, a church in Wise County discovered it had surveillance footage that could be the key to locating a driver involved in a deadly hit-and-run.
Turns out the truck wanted for its role in the crash drove right in front of the Aurora Baptist Church in Rhome. When church leaders found the video, they called police.
Investigators are still looking for the driver who ran Jerry Wayne Newton off the road, causing his motorcycle to crash and killing him.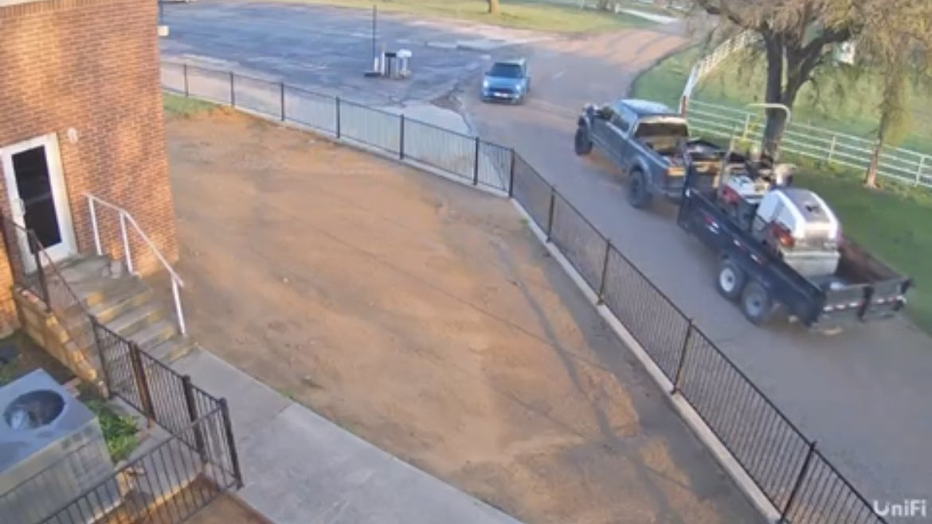 We do not know what led to the road rage, but police believe the motorcyclist was not at fault and tried to get away from the truck driver.
We know the motorcyclist was very active in his church, and now his church is uncovering evidence that police want people to see.
Surveillance video shows a truck suspected in a deadly road rage crash driving by a church minutes after speeding away from the scene. 
The driver of the truck likely had no idea the man who died was an active member of the church that is now sharing surveillance video with police, hoping it leads to an arrest.
Rhome police believe the driver of the truck forced Newton off U.S. 287 Friday morning. Police say Newton lost control, crashed and died.
"We believe that he realized the error of his ways and immediately got off the highway," said Rhome Police Chief Eric Debus.
Saturday, FOX 4 spoke with some of Newton's friends inside Aurora Baptist, where he was a very active member. 
Hit-and-run driver that killed motorcyclist in Wise County sought by police
At that time, investigators only had grainy footage from a business near the crash of the suspect's truck. After FOX 4's interview, the church realized the truck drove by its security cameras roughly two miles from the crash.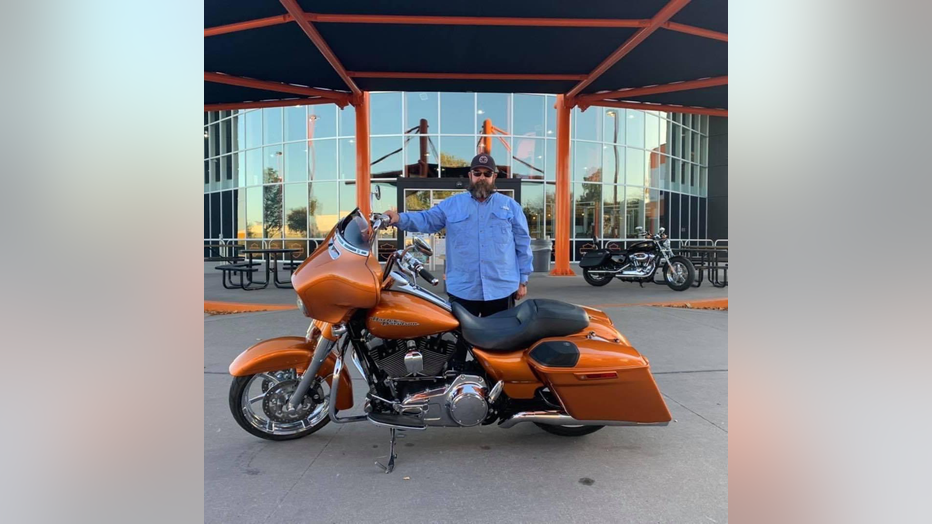 "It's a Ford probably F-250, possibly 350, gray in color with black wheels," Debus.
Initially, witnesses described a water tank in the trailer, but police now believe it's construction equipment.
"You'll see the paver. The roller paver equipment with the high bar behind the seat and then again white tire, white wheel up front, grey wheel in back," Debus said.
On the opposite side of the truck, wheel colors are reversed in a different order.
"This is a unique truck with a unique trailer with unique wheels on the back that somebody who sees this will say. I know who drives that. I know who carries that type of equipment," Debus said.
Debus has faith that this security footage will help lead to an arrest.
Anyone with information on that truck is asked to call Rhome PD.