Restaurant fundraiser with sports silent auction raises money for Dallas officers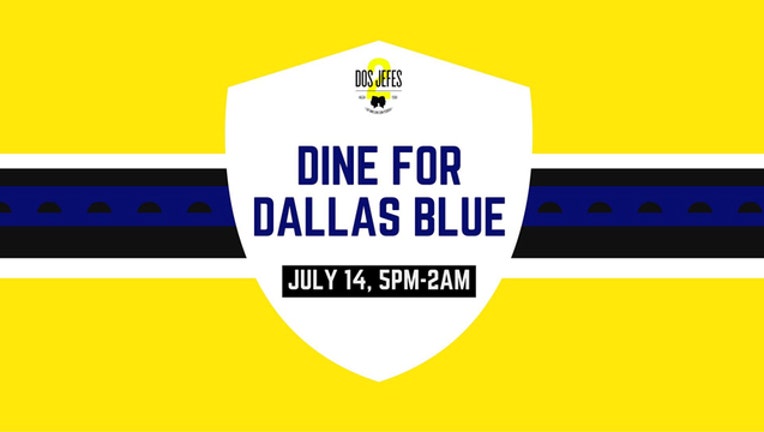 article
Tony Romo, Mark Cuban and others from the Dallas sports scene are donating items in an auction to help the families of the officers killed in last week's ambush shooting.
Nick and Sam's Steakhouse owner and retired NYPD officer Joe Palladino is hosting the fundraiser and auction, called Dine for Dallas Blue, Thursday night at Dos Jefes in Uptown. All proceeds will go to the slain officers' families.
"I have a special feeling for what happened. I was hurt in the line of duty as well so I had to leave the department because of it," Palladino said. "I was fortunate to keep my life. But it's too touching for me to see what's happened. I feel like I needed to do something."
The auction will include signed Dallas sports memorabilia and the chance to meet several Dallas-area sports figures. Among the items up for bid:
Dinner with Romo and Jason Witten at Nick and Sam's.
Sit with Cuban at a Mavericks game.
A guest coaching appearance from Rangers manager Jeff Banister for a youth baseball team.
A Rangers game with Cowboys offensive linemen in the Aero Components suite behind home plate.
"We've had a lot of people step up in the city and make donations and quite a few donations," Palladino said. "Every prominent figure stepped up pretty quick. I expect to raise quite a bit of money."
The fundraiser starts at 5 p.m. and lasts until 2 a.m. at Dos Jefes, located at 2816 Fairmont St. in Dallas. Those interested in making a reservation to attend can call (214) 303-1880. Anyone can go to have a drink or make a private donation.