Relatives bury Mississippi toddler who died in hot oven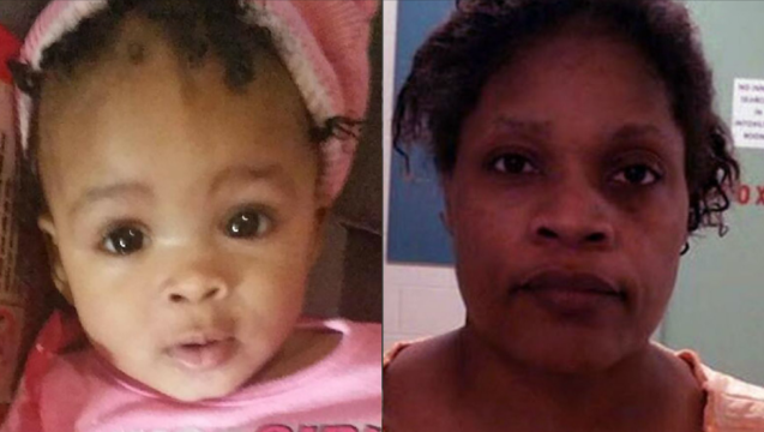 article
CLARKSDALE, Mississippi - A 20-month-old Mississippi Delta girl who was stabbed and placed in a hot oven was buried Saturday by relatives who are still in shock over her death.
Royalty Marie Floyd was buried following a funeral in Clarksdale including a eulogy by a teary grandfather, WREG-TV reported .
A preliminary autopsy found the toddler was still alive when she was placed in the oven Oct. 15 at a home in Shaw. Her death was caused by stab wounds and thermal injuries, the autopsy said.
The toddler's grandmother, 48-year-old Carolyn Jones, is charged with first-degree murder and is jailed in Bolivar County pending $500,000 bail. A public defender has declined comment, saying he's still learning about the case.
Investigators have said they don't know why Jones might have killed the girl.
The girl's father, John Floyd, spoke publicly about her death for the first time following the funeral.
"I still find it unbelievable to tell you the truth," he said. "And to try and make heads or tails of what happened, it's still something I just can't comprehend right now. I mean it ain't soaking in for some reason. I'm thinking maybe one day this is all something that just isn't real."
Royalty Floyd's grandfather, James Harris, told mourners that the toddler was "granddaddy's baby girl."
"I'll never forget her," Harris said. "I don't want anybody else to forget her. She'll always, forever, live in our hearts and everything we do."
Bolivar County Sheriff Kelvin Williams Sr. said Jones' brother called the police after he found the girl in the oven in a wood-frame house in Shaw, a town of about 2,000 people approximately 100 miles (160 kilometers) northwest of Jackson.
Jones was the only person with Floyd at the time of her death, Williams said.
A stroller, a high chair, and a trash barrel of toys, including a scooter, sat near the curb in front of the house when Floyd died. Williams said those toys had belonged to the child, but neighbors said they had been outside for days before the death.
___
Information from: WREG-TV, http://www.wreg.com/