Public nuisance lawsuit filed against Tarrant County nightclub
FORT WORTH, Texas - Legal action is being taken against a strip club that a Tarrant County commissioner is calling a public nuisance.
Last year, sheriff's deputies responded to 134 calls, and this year more than 80 calls to the Temptations Cabaret on Camp Bowie and West Boulevard. Most recently, there was a deadly shootout Sunday.
A lawsuit filed in district court Tuesday by Tarrant County aims to permanently shut down the sexually oriented business. The suit cites murders, stabbings, shootings, and drug use among the reasons.
The petition states: "This repeated conduct is a common nuisance that wreaks havoc on the community near the club and strains the resources of law enforcement and first responders."
The latest violence at the property was Sunday morning after a shooting left one dead and three others injured.
Commissioner Manny Ramirez represents the district which includes the property situated at the Fort Worth-Aledo border in unincorporated Tarrant County. 
"We have to stand up, and we have to stop it. That's what our citizens deserve," he said.
The filing describes Temptations Cabaret as a "fully nude, bring your own beverage adult club… open from 9 p.m. until 5 a.m. Wednesday through Sunday."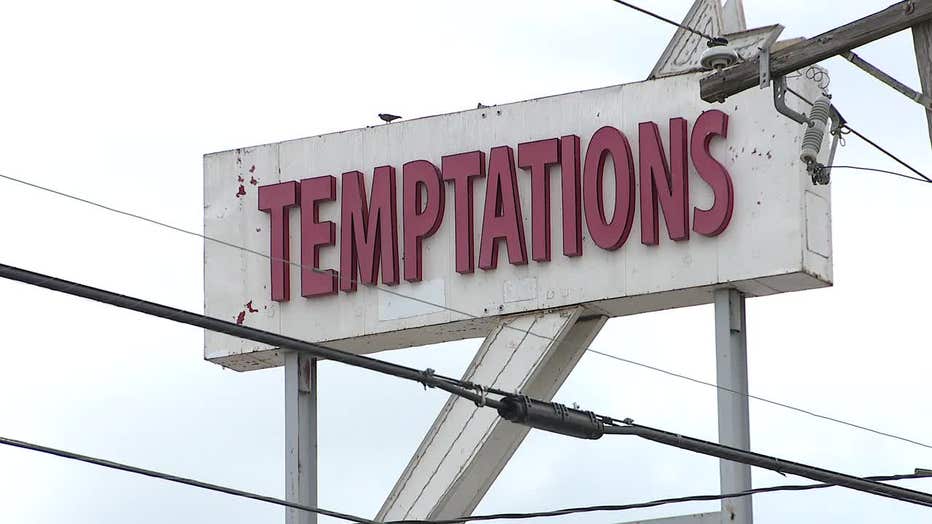 The lawsuit points out that between January 1, 2020, and December 31 of that year, there were "three aggravated assaults with a deadly weapon, five times when a firearm was discharged inside, two murders… and at least six instances of someone unlawfully carrying a weapon."
"The shocking thing about this location is that it has more than 10 times the call volume to law-enforcement than any other any other location in unincorporated Tarrant County that operates a similar type of business," Ramirez said.  "That shows us that there is absolutely something wrong with the structure, the nature, the leadership, the management of this company or of this business."