Project Unity: Community discussion on policing held in Dallas
DALLAS - People who live in the Dallas area went to the Dallas police chief and Dallas County sheriff with questions about what's being done to prevent what happened to Tyre Nichols in Memphis from happening here.
The sheriff and chief were part of a town hall on police-and community relations.
Law enforcement and community leaders met in Dallas Monday night to discuss policing in North Texas.
It comes in the wake of the death of Tyre Nichols at the hands of police officers in Memphis, Tennessee.
Dallas police say no question the department needs to look at policies and procedures in order to be better. 
Chief David Garcia says he is studying the department while his officers are connecting to the community with conversations. 
Inside St. Luke Community United Methodist Church, Project Unity hosted a panel with Dallas Police Chief Eddie Garcia and Dallas County Sheriff Marian Brown to discussing policing.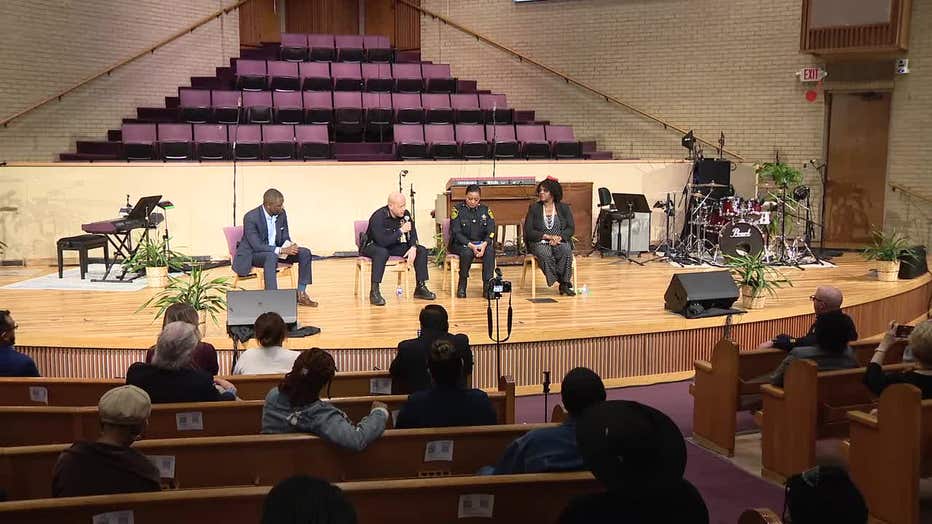 William Edwards sat in the audience with dozens of other community members ready to listen. 
"Everyone wants to always say police are regular people, and they are," he said. "But until you come to an event like this and you take the time to talk to regular citizens, you really don't know that."
"We want to be that gold standard," Garcia said.
The organization has a partnership with Dallas PD, the sheriff's office and a community police oversight committee monitored by Tonya McClary.
Topics included transparency and accountability. 
"One thing I will tell you in the new year, you will see the times the Dallas police officer are being accountable. I think you will be held accountable," Garcia said.
Five now former Memphis police officers have been charged with Nichols' death.
Body camera video shows him being beaten by those officers during a traffic stop. The 29-year-old died three days later.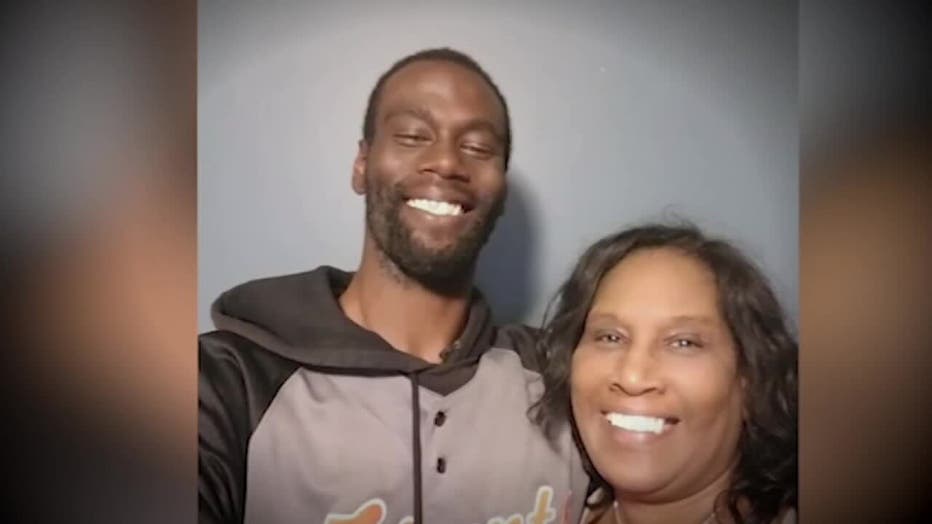 Several other first responders have been suspended or fired for not providing some sort of aid after the brutal incident.
"It's not ok because they were Black men. I'm saying that because three years ago we were outraged when we watched a white man put his knee on the neck of a Black man, we ought to be equally outraged," Sheriff Brown said.
Chief Garcia announced Monday pole cameras, similar to the ones in Memphis, will be coming to Dallas. 
The chief also says PDP doesn't have a scorpion unit like Memphis, but there are special task forces in the city that are needed to keep the community safe. 
"This is where the disconnect sometimes happens because I have yet to be in a neighborhood in Dallas that is impacted by violent crime regarding what the community looks like that is not calling for more cameras and who is not asking for additional officers and resources in the neighborhood," he said.
A key question Senior Pastor Richie Butler asked: How do we make sure this brutality never happens again? One answer included building relationships. 
Sheriff brown brought up their community engagement program started in 2020. 
"They get an understanding of why it is people see us the way that they see us. We want them to be open and honest," Brown said.
"We have to do a better job of hiring," Garcia said. "We need to do a better job of vetting people wearing this uniform."
Community police oversight monitor Tonya McClary also spoke about the perspective she brings to law enforcement. 
"With any job, we can become insular," she said. "And so it's helpful to have that outside perspective from what is going on."
The Office of Community Police Oversight also plans to start a mediation program. This will allow and officer and a member of the community to have a discussion about lower level complaints.