Price receives court-appointed attorney in corruption case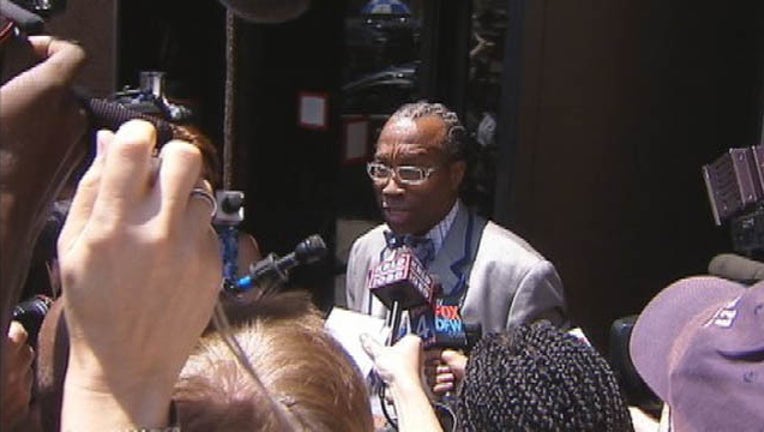 A judge ruled Friday that Dallas County Commissioner John Wiley Price will get a court-appointed attorney at taxpayer's expense.
Price's attorneys made the request for financial assistance in federal court in January, but then withdrew their request. They were allowed to resubmit at a later date if they wanted.
Friday morning the judge in the case agreed to a new request submitted by Price's lawyers.
Price's new court-appointed attorney is Shirley Baccus-Lobel, an ex-federal prosecutor in Dallas during the 1980s. She has had a private practice for nearly three decades.
Price could also get a second court-appointed attorney due to the complicated nature of his case.
Price is accused by federal prosecutors of soliciting and taking bribes related to county business.
His chief of staff, Daphne Fain, political consultant, Kathy Nealy and another consultant, Christian Campbell, were also charged.