Presidential candidate Elizabeth Warren visits Dallas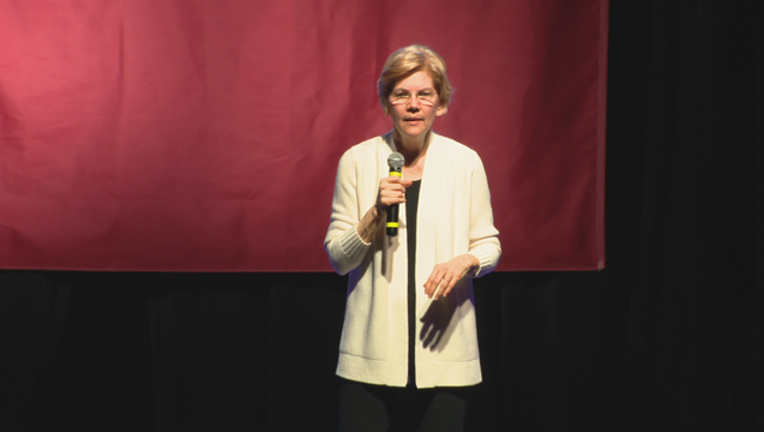 DALLAS - Presidential hopeful Elizabeth Warren visited Texas over the weekend, and made a stop in Dallas on Sunday.
The Democrat has spent a lot of time in the Lone Star State, both as a student and law professor.
On Sunday, she spoke about what sets her apart from the other candidates.
"This isn't about politics, this is my life's work," Warren said during Sunday's event. "I've spent pretty much my whole adult life working on a central question about what's happening to working families in America...And the answer is, it's no accident, it's because of a [government] in Washington that keeps working better and better for a thinner and thinner slice at the top."
Warren was one of the first to throw her hat in the ring for the Democratic primary race.
She is joined by 11 others who have officially announced their candidacy, with at least another dozen candidates still considering a run.