Police: Teen with fake gun tried to rob Arlington store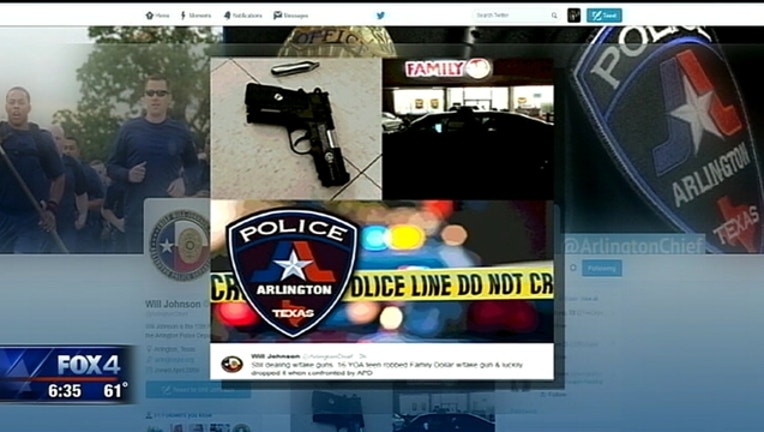 article
ARLINGTON, Texas - Arlington police stopped a teenager they say tried to rip off a store with a fake gun.
The police chief sent out a tweet about the attempted robbery at the Family Dollar on East Park Row Thursday night. He said the 16-year-old's gun looked real.
The teen reportedly dropped the gun when confronted by officers. He is now in custody and police are looking into the possibility that he's committed other robberies in the neighborhood.
In April, a veteran Arlington police officer dealt with a similar incident with a fake gun. A 15-year-old holding a fake gun refused to listen to the officer's commands.
The officer did not fire at the teen and managed to wrestle him to the ground. That teen was arrested.
At the time of the incident, Arlington police said nearly a dozen fake guns were used in crimes this year alone.