Police seeking DeSoto jewelry store thieves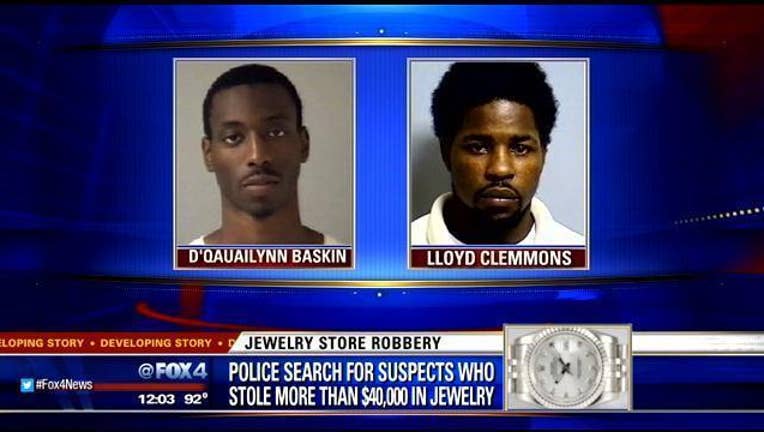 Police have released mugshots of the men they say scouted out and robbed a jewelry store in DeSoto.
The mugshots are from previous arrests of D'Quailynn Baskin and Lloyd Clemmons.
They are suspected of stealing several Rolex watches from Cave's Jewelers earlier this month.
When they ran, a woman they were with fell and was caught.
Haley Washington has already bonded out of jail.
Police hope that by releasing these pictures, the suspects will be found quickly.