Police searching for Frisco mail thief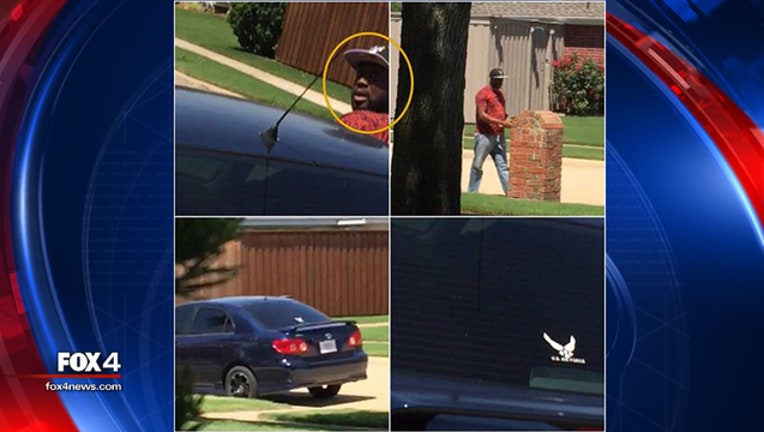 article
Frisco police are looking for a man who took mail from a residential mailbox.
After taking mail from a mailbox, the suspect drove away in a dark blue Toyota Corolla with black wheels. It had a rear spoiler and a U.S. Air Force sticker on the rear window.
The pictures show the thief is a black man and wore a red T-shirt and blue jeans.
Police ask that anyone who recognizes the man call the Criminal Investigations Division at (972) 292-6200.