Police search wooded area, arrest chase suspects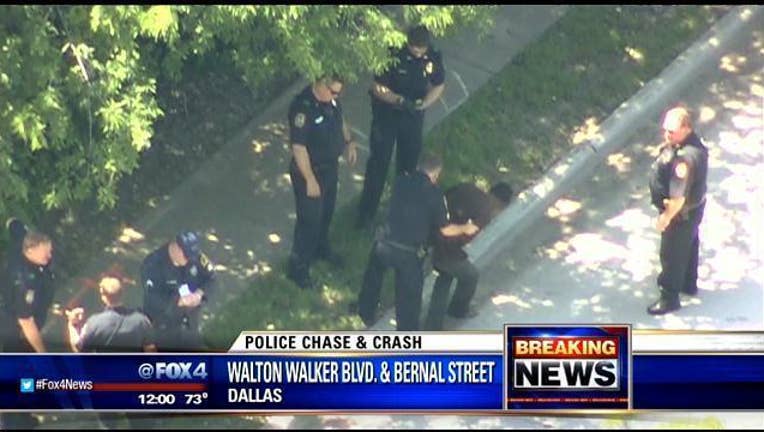 Two suspects were taken into custody in Dallas following a chase and manhunt.
The men took off Thursday morning after Grand Prairie police tried to pull them over on Interstate 20 at Carrier Parkway.
The chase ended with a crash in Dallas. Police said the driver and passenger then got out of the car and ran.
Officers found the men in a wooded area near Bernal Street and Walton Walker Boulevard. They were arrested and taken into custody.
It's not yet clear why they tried to run.