Police release video of Red Oak robbery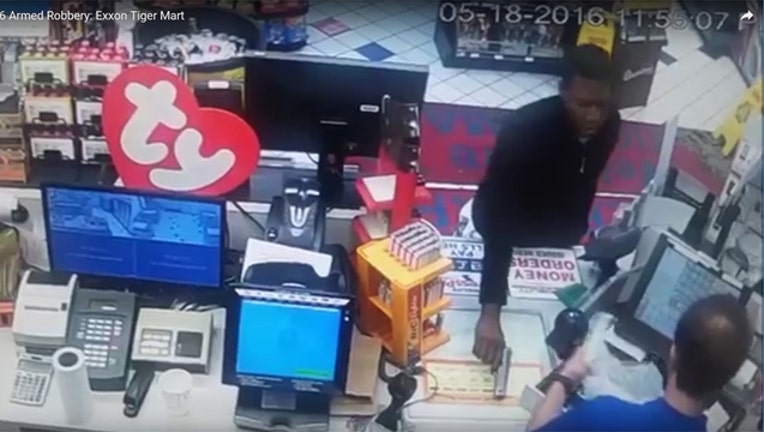 article
Red Oak police have released a video of an aggravated robbery that occurred May 18 at a convenience store.
A man robbed the Exxon Tiger Mart located at 100 Harris Ave. in Red Oak at 11:53 p.m. on May 18.
The video shows the suspect approaching the store's front counter and pointing a silver handgun at the cashier. The cashier then empties the register into a plastic bag. The video ends with the suspect leaving the store.
Police said the suspect also left with several packs of cigarettes. The video doesn't show the cashier getting them or putting them in the bag with the money.
The cashier described the suspect as approximately 18 to 24 years old, between 5-feet-8 and 5-feet-11 inches tall and weighing between 150 and 175 pounds. The video shows him wearing a black zip-up jacket and white shoes.