Police: Naked man approached children near school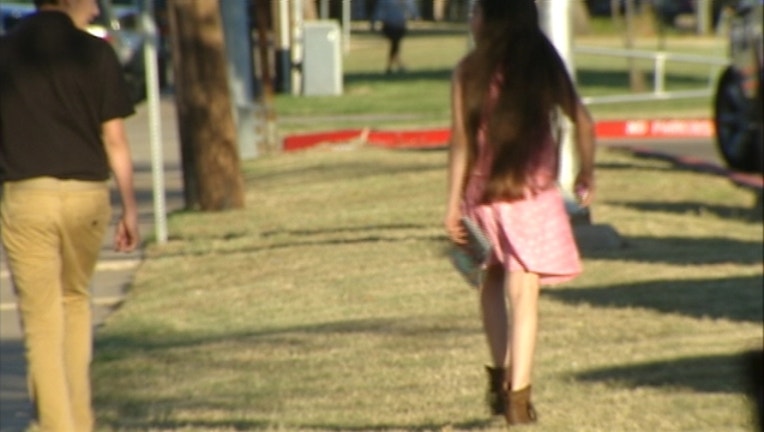 DALLAS - Dallas police are investigating two similar cases of indecent exposure. The most recent happened Thursday near Kimball High School in west Oak Cliff.
Police said a 16-year-old girl was walking home from school when she heard someone running towards her. She turned to see a man wearing only a t-shirt.
The suspect is described as a light-skinned black male who is 25-30 years old with a short beard.
A similar incident happened Tuesday near R.C. Burleson Elementary School in southeast Dallas. A group of 9 and 10-year-old girls said a naked man walked toward them and called for them to come over to him.
The girls ran for help, but they heard him yelling that he would get another girl after school.
Police have not said if the two incidents are related, but in this case also described the suspect as a light-skinned black male between the ages of 20 and 30. He has a large Afro and hairy chest.
One parent stressed the importance of making sure children know what to do in those situations.
"Just be mindful of their surroundings. To be mindful of anyone walking around them, following them or somebody they don't know. Don't talk to strangers, definitely. Teach them that at a young age," said Monica Quiroz.