Police: Mississippi man hides gun in Taco Bell quesadilla during traffic stop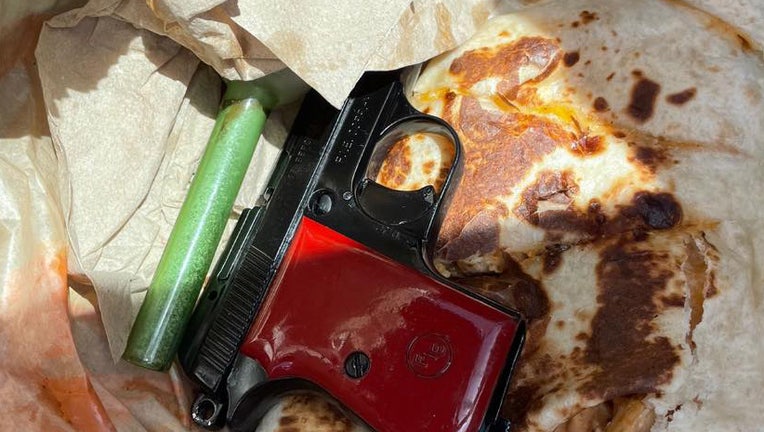 article
PICAYUNE, Miss. - A Mississippi man tried to be clever and hide a weapon inside a Taco Bell order, authorities said. 
The Picayune Police Department said last Friday, officers made a traffic stop for a traffic violation on East Canal Street. 
They then made contact with the driver, Olivia Neff, and passenger Devin Mitchell.
Officers reported that during the traffic stop, Mitchell concealed a handgun inside a folded quesadilla in a Taco Bell bag. They then conducted a probable cause search and officers said they located a distribution amount of methamphetamine, liquid heroin, and drug paraphernalia.
RELATED: Teen gets trapped in claw machine in attempted theft
Mitchell was charged with several crimes including possession of a controlled substance and possession of a firearm. 
Neff was cited disregard for a traffic device and released at the scene. 
The unusual traffic stop didn't stop officers from making light of the situation. 
"We're afraid that quesadilla's last beef has been ground," the department posted on Facebook when one user asked what became of the food. 
This story was reported from Los Angeles.