Police: Man exposed himself to girl near school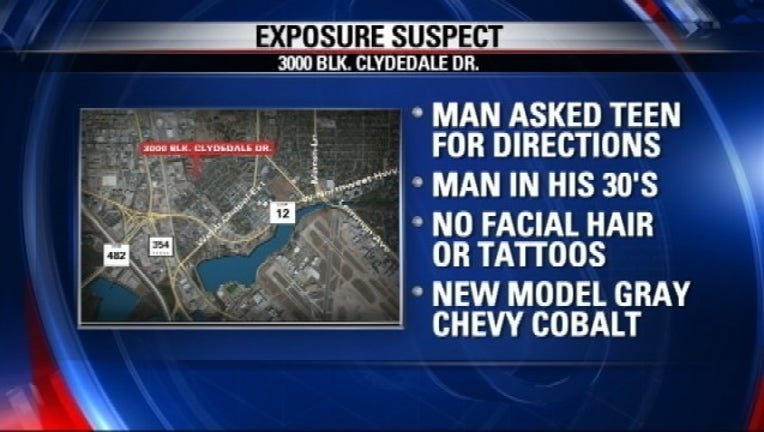 article
DALLAS - A 14-year-old girl told police a man exposed himself as she tried to give him directions in northwest Dallas.
It happened Friday morning as the teen was walking along Clydedale Drive, near Saldivar Elementary School.
She told police the man drove up and asked her for directions. He handed her a pen and notepad and exposed himself to her as she was writing down directions.
She also said the same man approached her three weeks ago near her home. That time he asked for directions to a restaurant
The man is described as a Hispanic male in his 30s. He did not have any facial hair or tattoos and wore a blue bandana and red t-shirt and was in a newer model gray Chevy Cobalt with a black leather interior.
The man spoke Spanish during both encounters.
Anyone with information is asked to call the Child Exploitation Squad at 214-671-4301.