Police: Man assaults two women in Northwest Dallas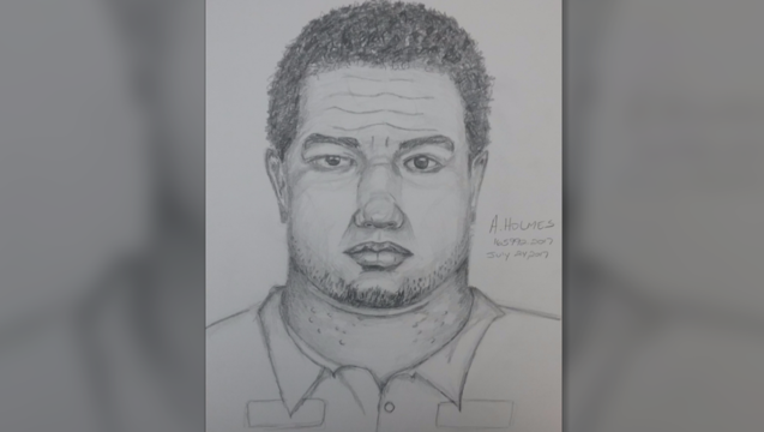 article
Dallas police are looking for an assault suspect who tried to grab two women at the Ladera Apartments in Northwest Dallas last Friday night.
The first woman said she was walking her dog just before 9 p.m. when a man tried to grab her. She managed to get away.
Fifteen minutes later, police believe the same man followed another woman into her apartment. A second man inside was able to shove the suspect out of the home. The suspect then ran off.
The suspect is described as a black male possibly between 25 and 35 years old. He's about 5'9" tall and weighs about 200 to 250 pounds. He was last seen wearing a light blue collared shirt with short sleeves, similar to a mechanic shirt and was wearing a skullcap with possibly a camouflage design.
Anyone having any information regarding this offense is asked to contact the Dallas Police Assaults Unit at (214) 671-3593.
Crime Stoppers will pay up to $5,000 for information called into Crime Stoppers that leads to the arrest and indictment for this felony offense and other felony offenses. Call Crime Stoppers at (214) 373-TIPS (8477), 24 hours a day, 7 days a week.