Police looking for attempted child abduction suspect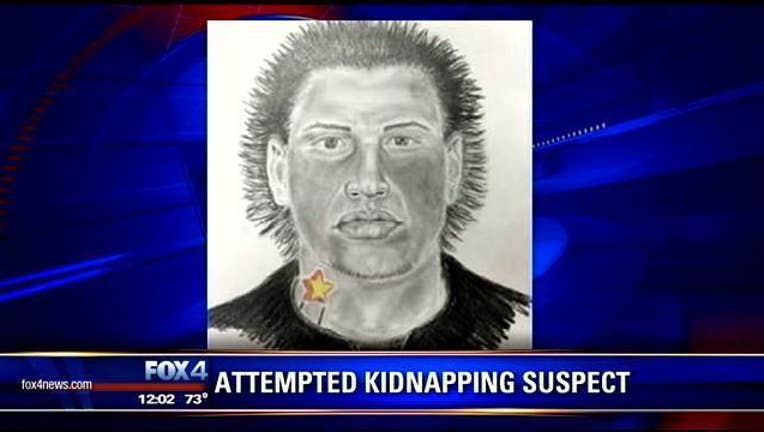 article
Dallas police released a sketch of the man they say tried to kidnap a 12-year-old girl twice this week.
On Tuesday, the man offered the girl a ride and candy near Bachman Lake in northwest Dallas.
She ran away and he drove off in a dark sedan with a missing front passenger side hubcap.
The girl said the same man grabbed her the next morning. Again, she got away.
That time he drove off in a tan pickup that had scrap metal in the bed of the truck.
Police described the suspect as a Latin male in his 30s or 40s. He is about 5 feet 8 inches tall and has a medium build.
The suspect also has a star tattoo on the right side of his neck and wore a black t-shirt at the time of both incidents.
Anyone with information should call 911 or the Dallas Police Department at 214-671-4268.