Plaque now marks spot LBJ sworn in at Dallas Love Field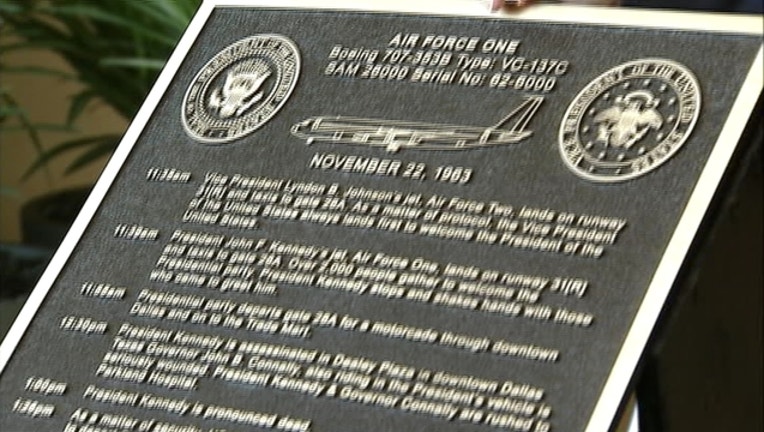 article
A plaque now marks the spot where Lyndon B. Johnson was sworn in as president at Dallas Love Field.
Johnson took the oath of office on air force one on Nov. 22, 1963 following the assassination of President John F. Kennedy in downtown Dallas.
Historian Farris Rookstool figured out the exact spot where Air Force One was parked on the tarmac during the solemn oath of office.
"This is the only time a president has been sworn in abroad an aircraft," Rookstool said. "And this happened right out there at Gate 28A on Nov. 22."
You'll find a duplicate of the plaque at a window in the Love Field terminal that looks out on the spot. The plaque was officially unveiled on Thursday.