Plano shooting suspect accused of dropping nails in streets and parking lots
PLANO, Texas - Police think they've found the man who spread nails on the road in several North Texas neighborhoods to damage people's tires.
Kevin Genter was arrested Saturday in connection to a shooting in Plano.
Police said he was driving around the Toyota Headquarters Campus firing a gun. Responding officers found shell casings in the parking lot.
During the investigation, Toyota security officers said they believed the suspect's vehicle matched a suspicious vehicle driven by someone who dropped several nails throughout the Toyota headquarters parking lot on Oct. 20 and 21.
"When they went to review the surveillance video, the witnesses working for Toyota realized this was the same guy had seen a few days prior putting nails in their parking lot," said Plano Police Officer Jennifer Chapman.
Surrounding agencies shared similar information with each other and developed Genter as a possible suspect.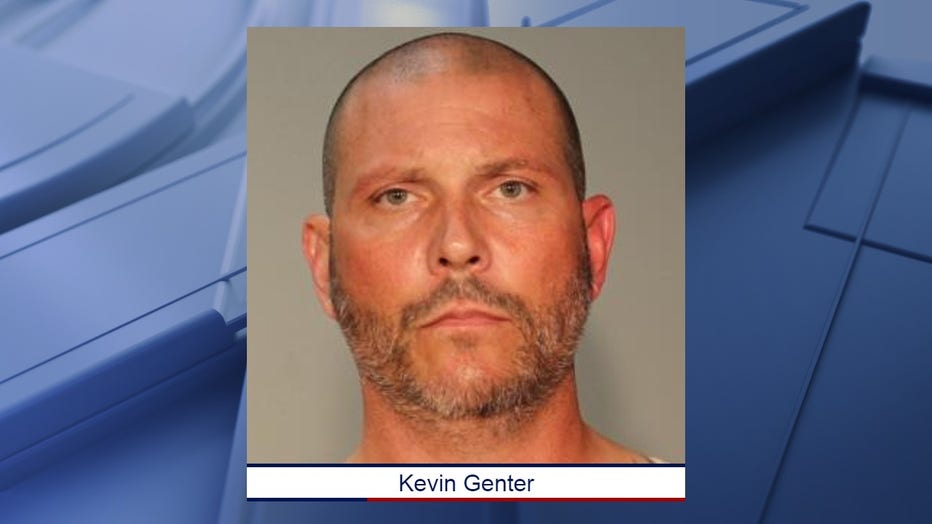 Detectives tracked him down in Carrollton and arrested Genter for deadly conduct related to the shooting. Police now trying to build cases involving the nail incidents and, perhaps, determine the motive.
"We were quick to figure out who this person was," Chapman said. "Once we did, he was taken into custody."
Genter was then linked to similar incidents recently in Highland Park and University Park. 
Residents living in North Dallas and the Park Cities say they have been tormented by a nail bandit for weeks now. Hundreds of nails were found in the street last weekend. Several motorists are dealing with flat tires. 
Drivers reported finding nails in their tires and one woman living in the area said she spent an hour picking up nails on Lomo Alto Drive between Mockingbird Lane and Beverly Drive.
"It could be your child driving. It could be an elderly person driving. You're on the freeway, you have a car full of young kids, you have a blow out, you have a flat tire, somebody is going to get hurt at some point," Jodi Shays told FOX 4.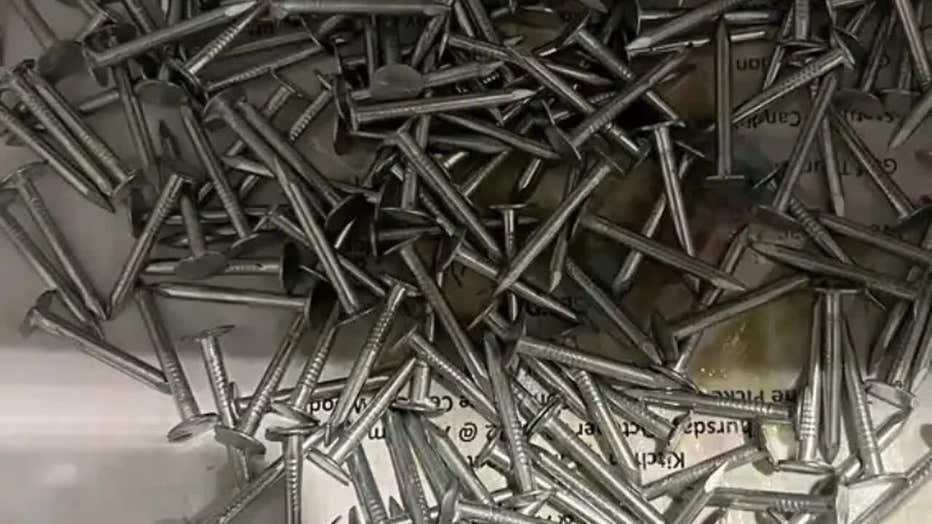 RELATED: Highland Park residents say someone is intentionally leaving nails on their roads
Shays said that in an hour, she and some neighbors picked up hundreds of nails that extended for blocks.
Genter is charged with deadly conduct in connection to the shooting in Plano. 
SMU, Highland Park and University Park police departments all have open cases related to the nail nuisance. So additional charges could be filed against Genter if he is linked to those cases.
Genter was previously arrested back in 2012 for assault family violence. He was given 15 months of probation for that incident. He has no known connection to the Toyota Headquarters building.