Plano sewage spills into White Rock Creek again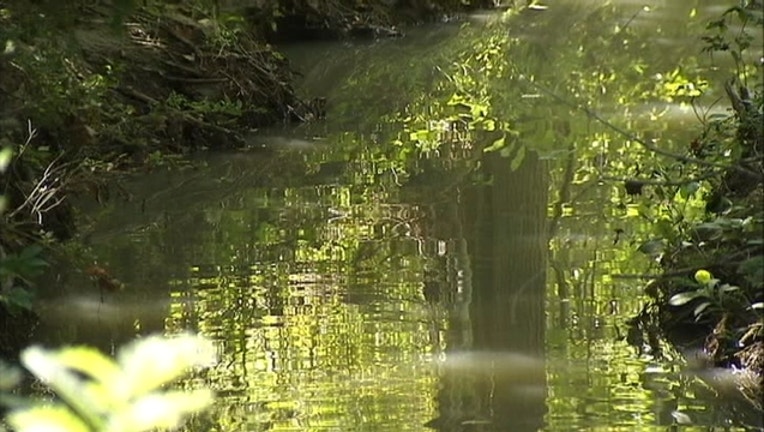 PLANO, Texas - A Plano sanitary sewer near the Glen Eagles Golf Course is again spilling into the White Rock Creek.
The city of Plano said the overflow began Wednesday morning because of the heavy rainfall. So far, about 100,000 gallons of "domestic wastewater" has spilled out of a manhole near the golf course into the creek.
Once the flow is contained, crews will walk along the creek to clean up and make sure there are no fish are affected, the city said.
The same thing happened this past October. Another 100,000 gallons of wastewater spilled into the creek that feeds into White Rock Lake.
The city said sanitary sewer overflows can happen when there are long periods of heavy rain.
The North Texas Municipal Water District, which supplies water to Plano residents, is working on expanding the lift station in the area. The increased flow capacity should help prevent future overflows.
"These upgrades will allow the facility to transfer additional flows received during heavy rain events to the wastewater treatment facility and better manage peak flow conditions," the city of Plano said in a press release.
The $6.5 million expansion should be complete later this year.
Plano's public drinking water is not affected by the overflow and is safe to drink.