Plano religious leaders fight equal rights ordinance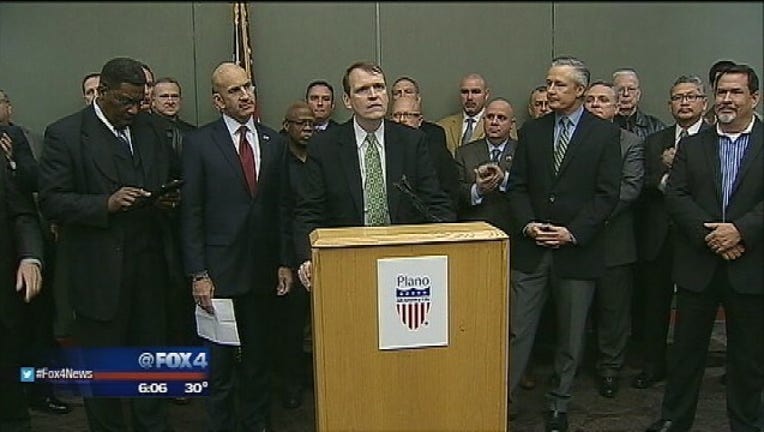 A coalition of religious leaders said Wednesday they are going after Plano's expansion of its equal rights ordinance, which added protections for gays and lesbians.
The council expanded the city's equal rights law in a December vote, which includes protection on housing and employment, among other measures.

It is now illegal in Plano to deny business or services to anyone regardless of sexual orientation.

The Liberty Institute vowed to fight the amendments. It believes the ordinance will force residents to compromise their principals.

Religious leaders are collecting signatures for a petition to repeal the new protections.
"We believe the Plano city Council is attempting to silence people of faith in the workplace. This is a travesty and it will not stand," said Mike Buster, who spoke for Prestonwood Baptist Church pastor Dr. Jack Graham.
The Liberty Institute needs about 3,800 verified signatures of city residents to potentially force a vote on the issue or ask the council to repeal the law.
Plano officials have defended the expansion of the ordinance.
"A city of excellence reflects the rights of everyone and discriminates against no one. The ordinance is fair, legal and constitutional," said Mayor Harry LaRosiliere.

More than 200 cities in the United States have similar ordinances and none have been found to violate the law or the U.S. Constitution.