Plano police arrest alleged jewelry thieves who targeted Asian homes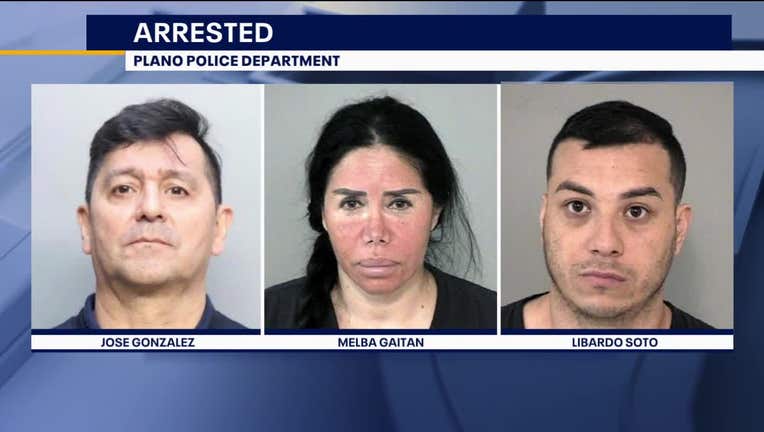 article
PLANO, Texas - Plano police tracked down three people accused in a series of burglaries that targeted people of Asian or Indian heritage.
Jose Gonzalez, Melba Gaitan and Libardo Soto are all Colombian Nationals. Police said Gaitan is a permanent U.S. resident, Soto is present on a work visa, and Gonzalez has overstayed his visa. .
Police said they broke into more than a dozen homes in Plano and other North Texas communities last year. In each, jewelry or gold was stolen.
READ MORE: Frisco police searching for suspects in bizarre jewelry thefts
The suspects are also responsible for at least nine similar burglaries in North Carolina, Florida, and Georgia, police said.
Gaitan and Soto were arrested near Houston. Gonzalez was caught in Miami.
Detectives found hundreds of thousands of dollars worth of jewelry and tools for dismantling that jewelry while searching the homes where they were each arrested, police said.