Plano officer tests positive for COVID-19 after work-related trip
PLANO, Texas - A police officer in the Plano Police Department has a confirmed case of the coronavirus.
It's the second reported case of a North Texas police officer getting sick from COVID-19.
With more cases expected soon, departments are gearing up to protect officers and ensure they have enough people working to respond when needed.
The head of one of the Dallas police unions said that as of Friday, if you call 911 needing police, they'll 100 percent come to you.
But that does not mean this is a business as usual situation. They are taking measures of their own to stay healthy.
While the streets of North Texas are much quieter than usual, the folks sworn to protect them are still going to work every day.
But they're dealing with challenges like everyone else.
Plano PD said the officer likely contracted the virus while traveling with other officers to another state for a work-related trip.
RELATED: Coronavirus coverage
"He was still feeling fine and then he went home, and then the next day, he was having some symptoms," Plano PD Chief Ed Drain said.
That officer went into the office for a few hours on Friday but has been quarantined at home since then. The officer hasn't needed hospitalization.
Plano PD will hire a commercial cleaning company to sterilize the facility where the officer worked on Friday.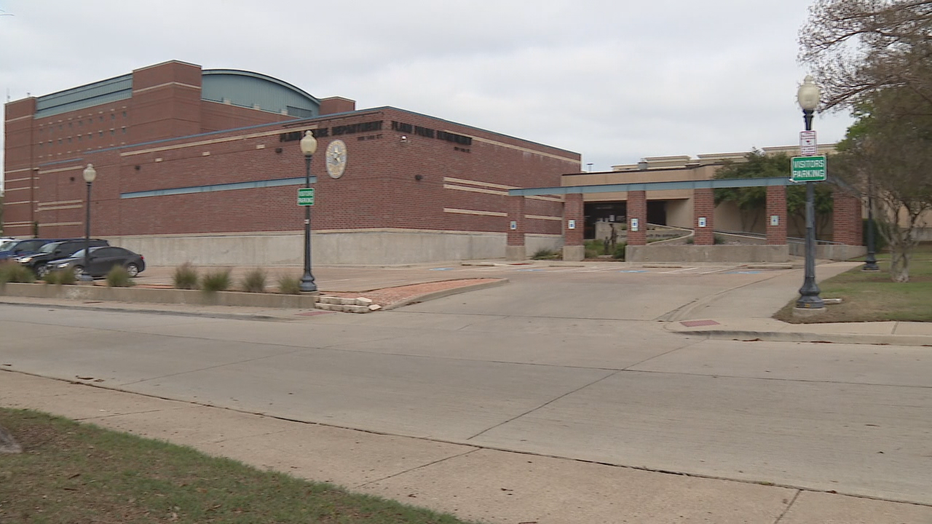 The officer did not interact with any citizens while on duty.
"Officers, employees are anxious when one of your own becomes infected with this," Drain added.
The other officers who were on the same trip will be tested for the virus.
Dallas police are also dealing with this issue.
On Thursday, the Dallas Police Department said one of its officers from the Northeast Patrol tested positive and is in isolation. She is also doing well.
Three other Dallas officers who worked in close contact are under quarantine as a precaution.
"I wasn't surprised that we had an officer that was positive. It was just a matter of time before we were going to be faced with that," Dallas Police Association President Mike Mata said.
The Northeast Patrol substation was closed down and sanitized.
Mata said he's confident DPD leaders are doing enough to protect officers.
At headquarters, they have changed operations and are screening visitors at the front window.
The department is also encouraging online reporting when possible.
And department officials said they've provided more than 3,000 bottles of hand sanitizer and 6,000 boxes of gloves to officers, as well as supplies to wipe down cars.
"I think they're doing the best they can," Mata said. "Let's be honest, we're in a profession where there is no checking out and closing up shop. That is not going to happen."
Mata also said the department has plans in place to use investigative personnel to staff patrol if need be.
"We're looking at staffing models as more officers do become infected and are quarantined at home," he said.
These local agencies are doing what they can to tackle a threat very different than the ones they face every day.
"We are definitely out of comfort zone because it is an unknown that we cannot prepare for as easily as going to a call for service," Mata added.
"This is an invisible threat, so it's going to cause some angst to some people who are otherwise very courageous people," Drain said.