Plano man gets 20 years for trying to blow up pipeline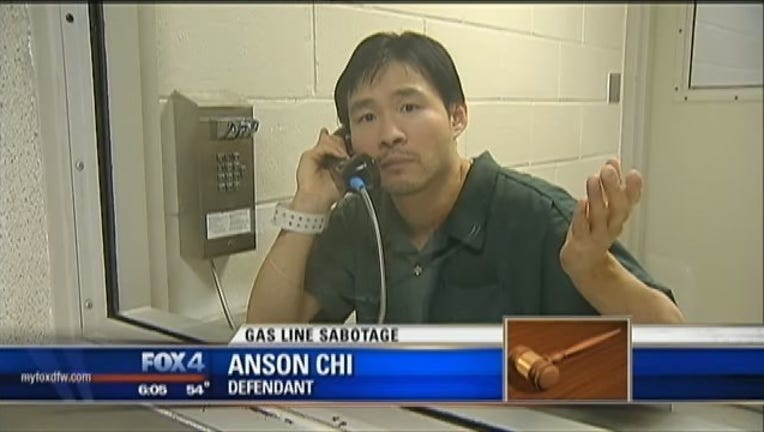 article
A Plano man has been sentenced to the maximum 20 years in prison for using a homemade bomb to try to blow up a natural gas pipeline.
Anson Chi, who was severely burned in the 2012 incident, was sentenced Monday.
U.S. District Judge Richard Schell ruled use of the explosive by Chi met the standard for a crime of terrorism. That cleared the way for a stiffer penalty for Chi, who represented himself in court.
Chi pleaded guilty last year to having an explosive device that was not registered by law, and to using the explosive device maliciously.
Chi testified his actions were stupid and he was just testing the explosive that damaged the Atmos Energy line.
Chi must pay $28,000 in restitution to the utility.