Plano Balloon Festival canceled after heavy rains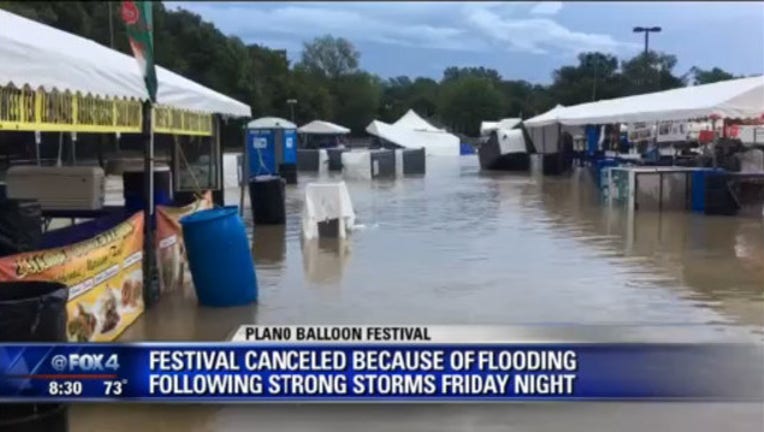 article
Strong storms forced organizers with the Plano Balloon Festival to cancel the event for the weekend.
Intouch Credit Union organizers said after severe flooding at Oak Point Park and the threat of additional rain throughout the day, the festival was canceled for the weekend.
This includes all races.
Sponsor and Vendor access is not available at the park at this time.
For more information, click here.