Passenger accused of stabbing, carjacking Uber driver in Grapevine
GRAPEVINE, Texas - Police are asking for help in locating the suspect in a carjacking and assault investigation.
The victim is an Uber driver who was dropping off a passenger at the Amli apartments on Dallas Road in Grapevine Thursday morning. His passenger attacked him.
The driver was stabbed multiple times before the suspect got in the driver's seat and drove off.
Neighbors called 911 to get help for the Uber driver. Thankfully he is expected to recover.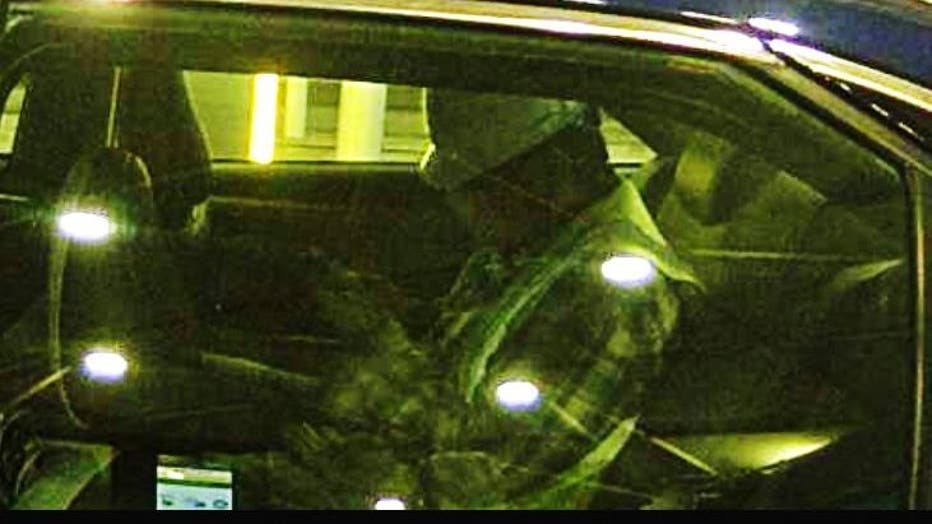 Michael Kelada said he heard a loud commotion outside his apartment window, which faces Dallas Rd., at about 7 a.m.
"I went outside to see what was going on. The guy was panicking, in a panic mode, and was bleeding a lot from his arm, from his head," he recalled. "He said he's an Uber driver and he picked up this person from Denton, and he said he stopped at a gas station somewhere and around our building corner, the guy starts stabbing him in the car. By the time he was outside the car to save himself, he was already stabbed several times."
Grapevine police released a photo of the suspect from security cameras.
He's described as a Hispanic male with black and gray hair who is about 5 feet 6 inches tall and 180 pounds. He was last seen wearing a plaid shirt, orange reflective vest and white construction hat.
He may be driving the victim's blue 2016 Toyota Camry like the one pictured. It has the Texas license plate NMT9734.
"The suspect was wearing what looked like a construction uniform. He had a long-sleeved, buttoned down plaid shirt, an orange reflective vest, and a white construction hat," Grapevine PD spokeswoman Amanda McNew said.
Investigators are working to get more information from Uber about the passenger, who was picked up from a location in Denton County.
Detectives said it's possible the suspect in still driving the victim's blue Camry, and he should be considered armed and dangerous.
"We're waiting to see what Uber tells us about who ordered the car. We're waiting on more possible surveillance video from nearby businesses, but until we get that, we want the public to do everything they can to stay safe," McNew said.
Anyone who spots the vehicle or has information about the suspect is asked to call 911 immediately.