From homeless shelters to medical school, man shares his story in hopes of inspiring others
FORT WORTH, Texas - A Texan who grew up in homeless shelters, and who was surrounded by drug use, has overcome the odds stacked against him to get into medical school.
Now he wants to help other minorities get ahead.
Owen Saenz's future looks bright.
The 27-year-old is in his second year of medical school at Texas College of Osteopathic Medicine (TCOM).
But Owen will tell you this isn't the charmed life he grew up dreaming of.
"We were moving a lot between homeless shelters or the projects of section 8 housing," he said.
Owen said he went to six different elementary schools before his life stabilized in the fourth grade.
His single mom struggled to make ends meet, and his older brother, Gabriel, was involved in gangs.
"I was a gang member from a very early age," Gabriel recalled.
Pictures from their childhood show a young Owen following in his brother's footsteps.
Gabriel was shot when he was 18 years old.
Mentors got his troubled life back on track.
"It was through the grace of others really that helped be eventually get back into education. I was a dropout," Gabriel said.
Gabriel is now an immigration attorney.
It was during Gabriel's time at community college that Owen said he began to dream big.
"Because of Gabriel and my family, I was able to pursue the impossible for me," Owen said.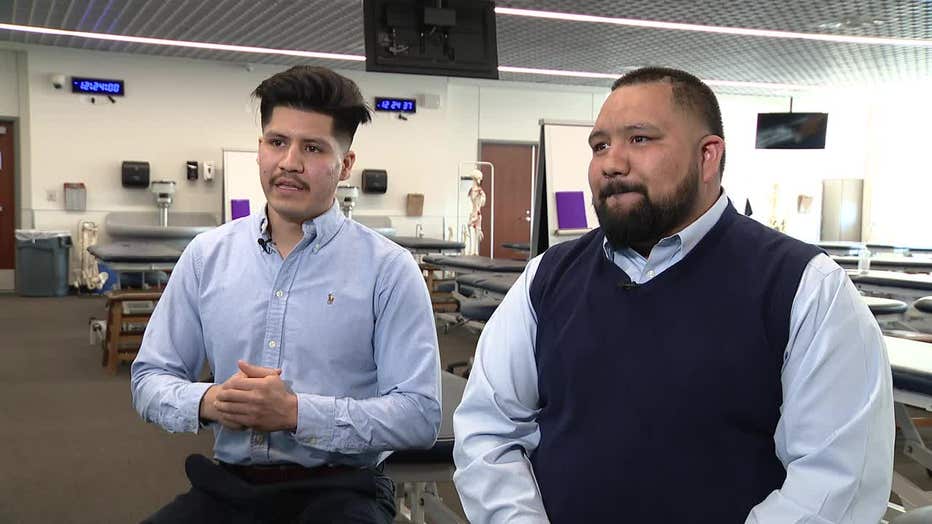 READ MORE: Retired detective who survived 19 heart attacks shares transplant story
Owen said the series of struggles he faced as a child really helped to prepare him for the challenging road that is medical school.
"One thing life has taught me is you need to have resilience, you need to have passion, you need to have hard work," he said.
Owen got his bachelor's degree.
The first time he applied for medical school, he didn't get in anywhere, so he worked as a scribe, retook his MCAT, and got accepted into TCOM.
"Statistically, I'm not supposed to be here," Owen said.
Instead, he's thriving. 
Over the summer, Owen took part in a camp put on by TCOM called Latinos En Medicina, which is geared towards attracting more minorities to medicine while they're young.
"My goal is to uplift these communities that I came from as well. Show them that it's possible and hopefully provide a path for them," he added.
Owen wanted to be an ER doctor, but he said the mass school shooting in Uvalde made him shift focus to treating kids.
The Saenz brothers are sharing their struggles in hopes of inspiring others persevere.
"It's not hopeless. There's millions of people out there who want to help," Gabriel said.
"Just know that your dreams are possible," Owen added.