Retired Plano detective who survived 19 heart attacks shares transplant story
PLANO, Texas - A retired Plano police detective is alive thanks to a new heart. He desperately needed a transplant after 19 heart attacks.
FOX 4 first shared Kevin Lopez's story last spring as he waited for that heart transplant.
Now with a new heart, he's ready to move forward. But first, he had a chance to say goodbye to the old one.
The failing organ was wrapped up and sitting on a table at Baylor Scott & White Heart and Vascular Hospital in Dallas when he went in for a checkup.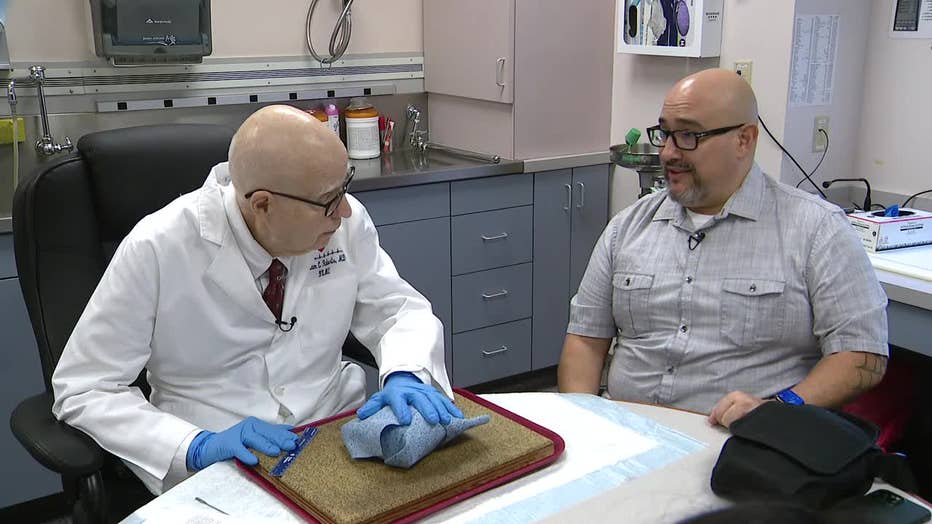 "Do you know what this is?" Dr. William Roberts, the hospital's executive director, asked him.
"I believe it's my heart, isn't it?" Lopez replied.
It's the heart that endured 19 heart attacks and forced Lopez into early retirement from the Plano Police Department.
"Been through so much with it. It held up," he said.
A defibrillator kept him alive, sending a shock every time Lopez went into cardiac arrest.
But after months on a waitlist, Lopez now has someone else's heart inside him.
"At first it was rocky with the recovery, had some issues with the wounds opening and getting infected. Got COVID while in the hospital," he said.
The healing process has been challenging physically and emotionally.
"There's a little bit of guilt that somebody had to pass for me to get my heart. There's a lot of gratitude, so many questions. It's a surreal feeling," he said.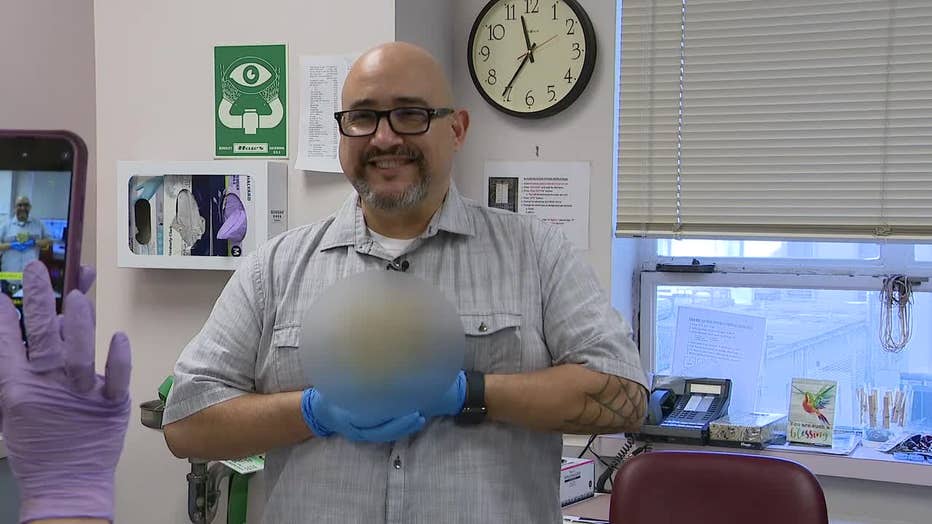 Holding his old heart in his hands is part of that healing.
"It's like getting to thank it and say goodbye to it properly," said Nicole Lopez, his daughter. "I was 10 when he had his first heart attack. I'm about to be 28 now. I'm forever grateful to that heart."
The transplant gives Lopez more time with his children – his daughter, Nicole, and his 13-year-old son, Lukas.
"That's something I didn't think I was going to have," he said. "I wasn't planning on it because of the way things were going. I planned more for death than I did for living."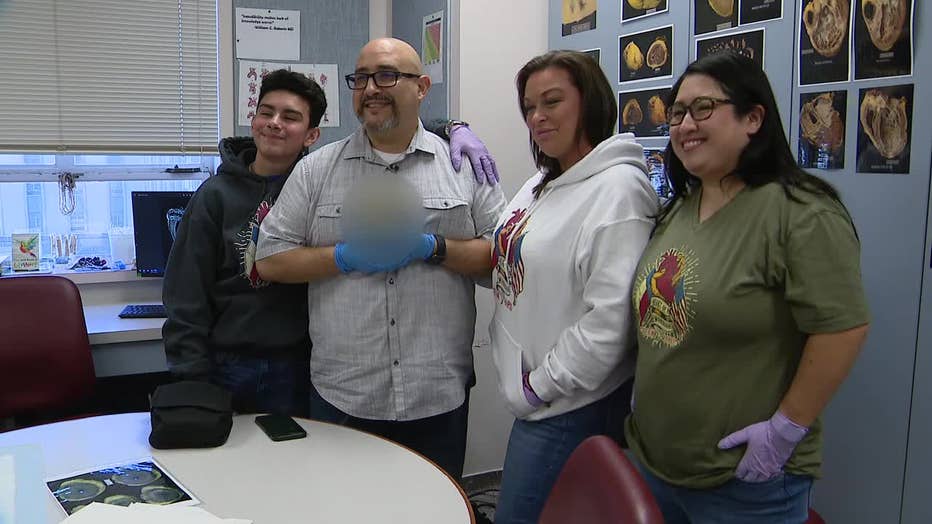 But with a new heart comes a new beginning.
"Now it's, it's beautiful. I see a future again," he said.
The Lopez family has been documenting their journey online and holding fundraisers to help cover medical expenses. For more information, visit helphopelive.org/campaign/19830/.