Overturned 18-wheeler creates traffic headaches on I-35 in Denton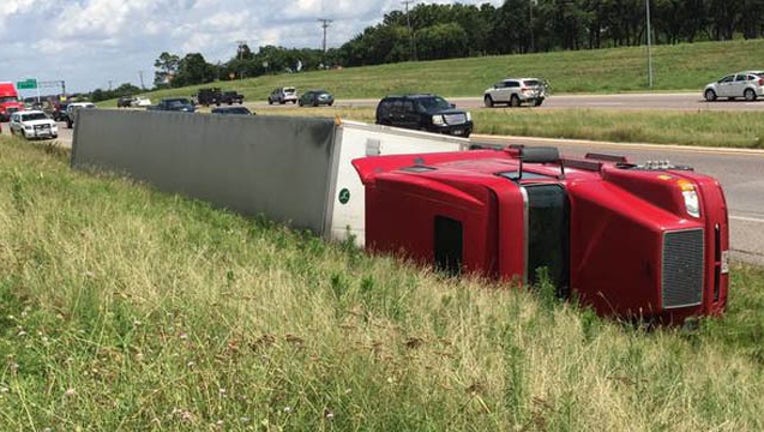 article
An overturned 18-wheeler will cause problems for drivers late into Friday evening.
The right lane of northbound Interstate 35 was closed near Teasley Lane in Denton during rush hour due to the overturned tractor trailer.
Denton police said the cargo inside the trailer had to be emptied before the trailer could be up-righted.
All of the northbound lanes would be closed for the trailer to be lifted up and removed.
Denton police urged motorists to avoid the area as it couldn't give an exact timing on how long the entire process would take.