One injured in Garland apartment fire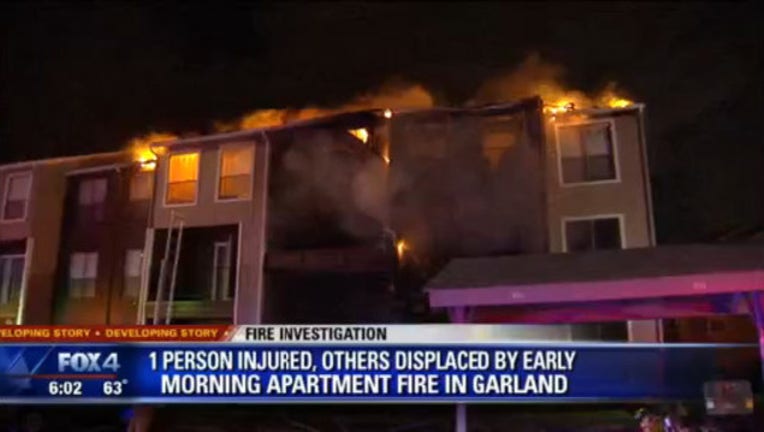 Nearly two dozen people lost their homes in an early morning apartment fire in Garland Sunday.

When firefighters arrived at the Seacrest apartments in the 3000 block of Belt Line Road around 3:00 a.m., they said flames were shooting from the roof of one of the buildings.

It took about an hour to get the fire under control, firefighters said.

One person was taken to Parkland Memorial Hospital in Dallas to be treated for severe burns and smoke inhalation.

At least six units were destroyed, firefighters said.

Investigators are searching for a cause.