One dead in Waxahachie crash involving semi-truck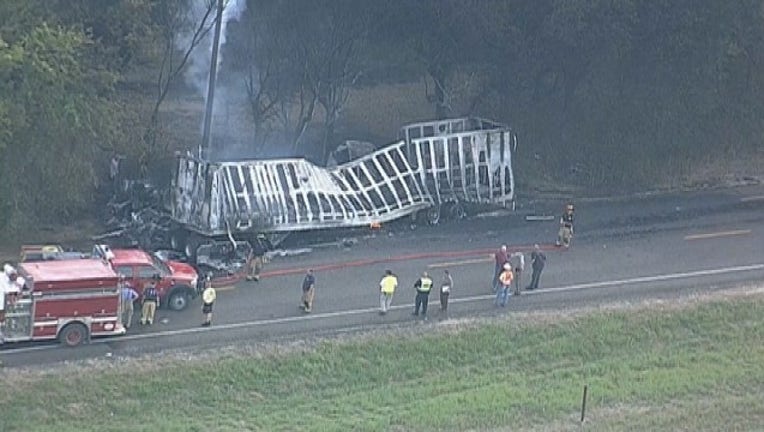 article
State troopers are investigating a deadly collision between an SUV and an 18-wheeler.
It happened on FM 1446 near I-35E, just outside of Waxahachie.
The highway is one lane each direction.
The SUV driver reportedly swerved into the path of the big rig, according to Department of Public Safety officials.
The driver of the SUV died, and the truck driver was not hurt.
The 18-wheeler caught fire after the accident, and flames spread through a nearby field.
The fire burned several acres, but there are no homes or other structures in the path of those flames.