Off-duty firefighter rescues 2 from Dallas house fire; suspect arrested for arson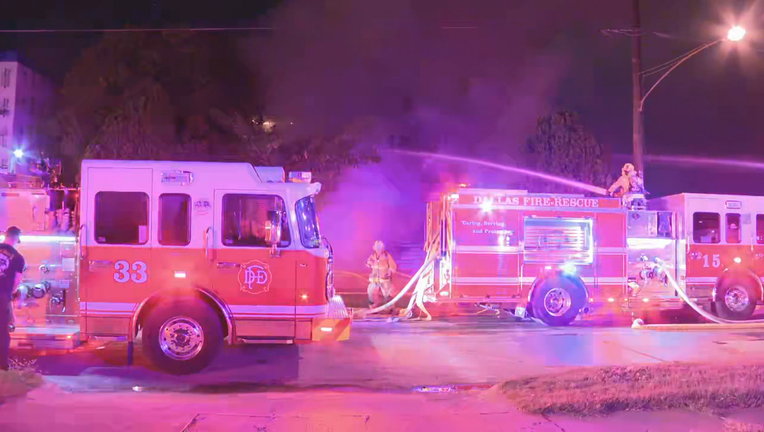 article
DALLAS - An off-duty firefighter is being credited with rescuing two people from a Dallas house fire early Saturday morning, and investigators have arrested a suspect for arson.
Crews responded to the fire just after 5:30 a.m. and found flames coming from a two-story home in the 800 block of East 9th Street.
Fire crews were able to contain the blaze about 45 minutes later, but the home was significantly damaged.
Two people were found with burn injuries and taken to a local hospital. Their conditions are not known at this time.
Fire officials said they were rescued by an off-duty Dallas firefighter who noticed the fire while driving into work. He ran in and rescued them. The firefighter involved asked for his name not to be released.
While investigating the cause, it was found that someone had started the fire in the home's living room.
The suspect, who is not yet being identified, was interviewed and then arrested for arson.