Northeast Dallas drowning victim identified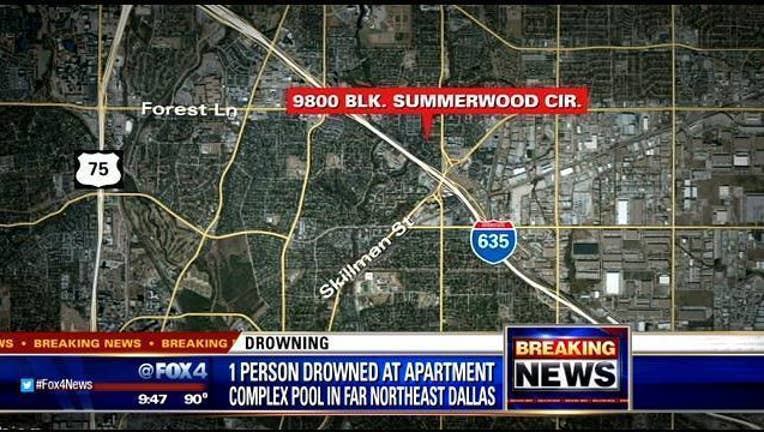 The person who drowned at an apartment complex swimming pool in far northeast Dallas Friday night has been identified as 38-year-old Mekiyel Tenyatta.
He drowned at the Summerwood Cove apartment complex on Summerwood Circle, near I-635 and Audelia Road, according to Dallas police.
Witnesses told police Tenyatta was swimming in the pool and went under water. He never resurfaced.  He was found lying on his back at the bottom of the swimming pool. Witnesses pulled him out of the pool and performed  CPR  until an ambulance showed up.
He was pronounced dead at Medical City Hospital.
FOX 4 is on YouTube - http://bit.ly/fox4subscribe