North Texas group deploys to Alto, Franklin to assist with tornado relief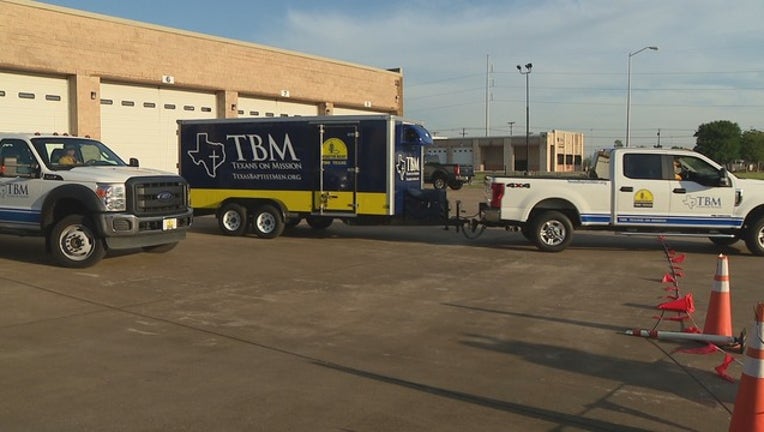 A local group is heading to Alto and Franklin to help those impacted by a tornado and severe storms that swept through the state Saturday, killing two children.
MORE: 2 children dead, several people hurt in strong Texas storms
Texas Baptist Men left Dallas Sunday morning with feeding and shower units, along with chainsaws, generators, and other tools.
They hope to work with clean-up crews and build temporary shelters for people who lost their homes.
The team will begin by setting up a generator in an Alto to restore power there.
They will also bring a traveling kitchen that can provide up to 40,000 meals a day.
The group began planning and gathering supplies Saturday afternoon to be ready to roll out the next morning.
They say people at home can still help.
"We would love for you to pray for us. Everything you see is donation, and we would love donations for this relief effort," said Dwain Carter, the director of disaster relief for Texas Baptist Men.