North Texans give back to celebrate Martin Luther King Jr. Day
DALLAS - People celebrate Martin Luther King Jr. Day in a variety of ways.
Many use the day off to attend parades, and others use it to be of service to their community.
A typically serene Mount Olive Cemetery in Lewisville was buzzing with action Monday morning. Hundreds of volunteers showed up to help clean up the historic Black cemetery.
"This is something Dr. King would want us to do is come together and work in the community," said organizer Jackie Shaw. "That's what this day is all about."
Founded in the 1880s, the cemetery is believed to be the site of as many as 134 graves.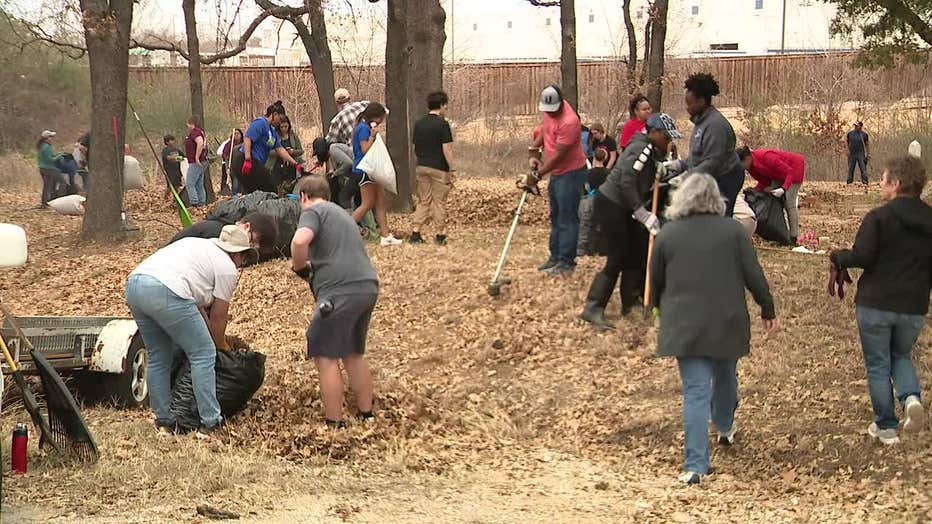 Demhetric Freeney's mother was buried there just last year. Some of his family friends help keep up the cemetery year-round.
People like Jonathan Crawford brought his entire family to volunteer.
"Hopefully show our girls what it's like to give back and be a part of the community," he said.
Acts of service come in many forms.
At Concord Church Dallas, cars and buses full of volunteers lined up to deliver hot meals to inbound seniors and people in hospice care.
Dr. Martin Luther King Jr. Parade in Dallas returns in-person for first time since 2020
More than 500 local volunteers and church and community group members spent the holiday delivering food and friendship through the Visiting Nurse Association of Texas' Meals on Wheels program.
Sonya Turner is a nurse who delivers meals on holidays when many regular drivers are unavailable.
Recipients like Abram Morones are grateful.
"I enjoy having the meals delivered. It helps me," he said.
Every Meals on Wheels route delivered by a volunteer saves the VNA enough money to feed a senior for an entire week. 
Turner is happy to do her part.
"Any time I can go out and help and deliver meals to our families and seniors who need it because we know it's such an important thing," she said. "And see people's faces just give a warm smile. It does make a difference for them and for me."
Volunteers for Meals on Wheels worked 322 routes Monday. The food they delivered on this holiday served nearly 4,500 homebound, hungry seniors.