North Richland Hills 8-year-old hurt in drive-by shooting
NORTH RICHLAND HILLS, Texas - The family of an 8-year-old girl who was shot in her home Wednesday night believes their home was mistakenly targeted.
Angie Resendiz was lying on the couch inside her family's North Richland Hills home when a bullet went through the window and grazed her neck.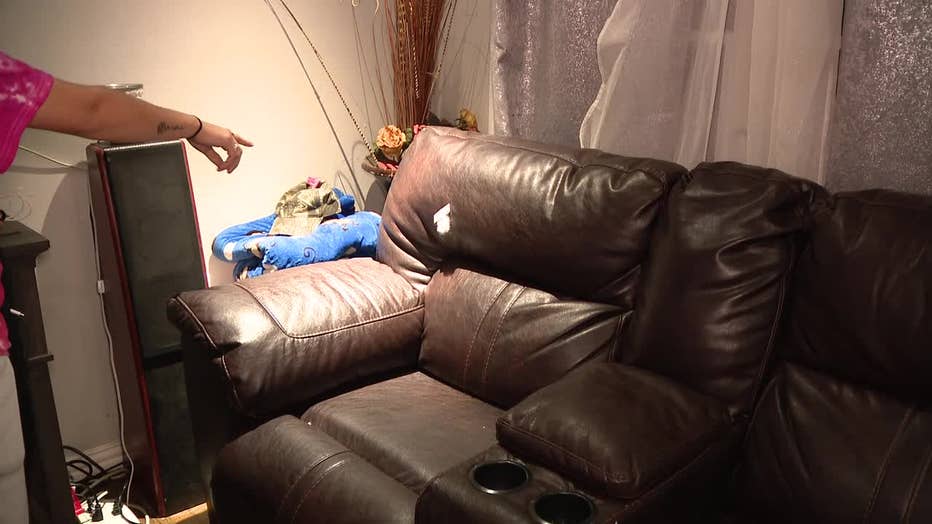 She's now home from the hospital, and her family wants to know who did it.
MORE: Wylie woman accused of sexually trafficking 8-year-old
The little girl and her family are staying with relatives because they're too scared to stay in their own home. Investigators do not know if the shooting was random or targeted. 
Alondra Resendiz, Angie's older sister, walked through her family's home a day after a drive-by shooter struck their home and several cars outside.
"This shot actually did go through the window," she recalled. "This is where my sister was laying down. This is where her back was, and it hit her in the back of the neck."
Angie was on the couch with her uncle. She was charging her phone Wednesday around 8 p.m. when the gunfire erupted. A bullet grazed her neck. Her uncle wasn't hit.
Alondra and her boyfriend were down the street and heard the gunshots. They immediately rushed home. 
"He started crying because she saw her own blood, and my mom and everyone was crying," she recalled. "And then they said, 'Let's go! We have to go to the hospital.'" 
Jim Parker is a close family friend. He believes the Resendiz family were innocent victims in this.
"They are thinking they just hit the wrong house. His whole family are the best people you would meet in your life. They have no enemies," he said.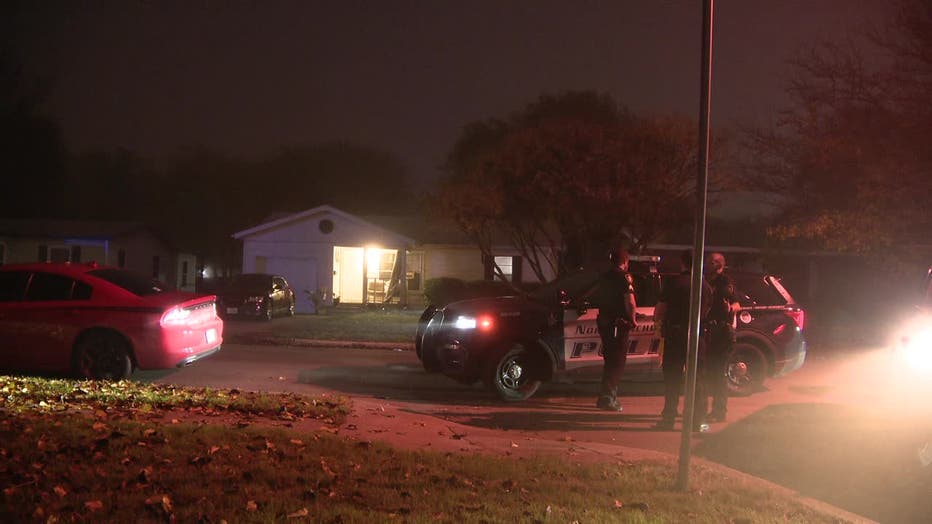 North Richland Hills police say they aren't sure what the motive was nor do they have a description of the vehicle that passed by or surveillance video.
"At this point, we don't really know," said Carissa Katekaru with North Richland Hills police. "And that's why we are asking for any help we can get from the public. Anything they saw that would help us identify a suspect."
For the Resendiz family, they're hoping someone gets caught soon. They are now staying with other relatives until they feel safe again.
"It doesn't even feel like home anymore, knowing someone is out there," Alondra said.