Amber Alert discontinued, but 6-year-old Everman boy still missing
EVERMAN, Texas - An Amber Alert has been discontinued for a 6-year-old boy out of Everman, but police said he is still missing.
Everman Police Chief Craig Spencer held a press conference Sunday morning to update the public on their search for Noel Rodriguez-Alvarez, who has multiple disabilities, including severe development disorder, social disorder, physical disabilities, and a chronic lung disease that requires treatment and oxygen at times, according to police.
"What I do know is that we have a 6-year-old disabled boy that cannot be accounted for, is missing, and that the mother is not willing to cooperate with investigators to help us to simply assure that the child is safe, and we are desperately seeking the public's help," Spencer said.
The investigation began on March 20, when police were notified by Child Protective Investigations (CPI), who had gotten an anonymous report that the boy hadn't been seen since November 2022.
He was reportedly living with his biological mother, 37-year-old Cindy Rodriguez-Singh, and stepfather off Wisteria Drive in Everman, along with six siblings: 5-month-old twins, a 7-year-old, an 8-year-old, a 9-year-old, and an 11-year-old.
When officers met with Rodriguez-Singh, police said she told them Noel had been living with his biological father since November.
A few days later, CPI contacted police and said they had spoken with several family members, who said they hadn't seen Noel since November. Investigators ruled out the possibility of Noel being with other known family members.
They also said they tracked down his father, who said he didn't have Noel. He told investigators he had never met Noel because he was deported before his birth. Police said Homeland Security records backed up the father's comments.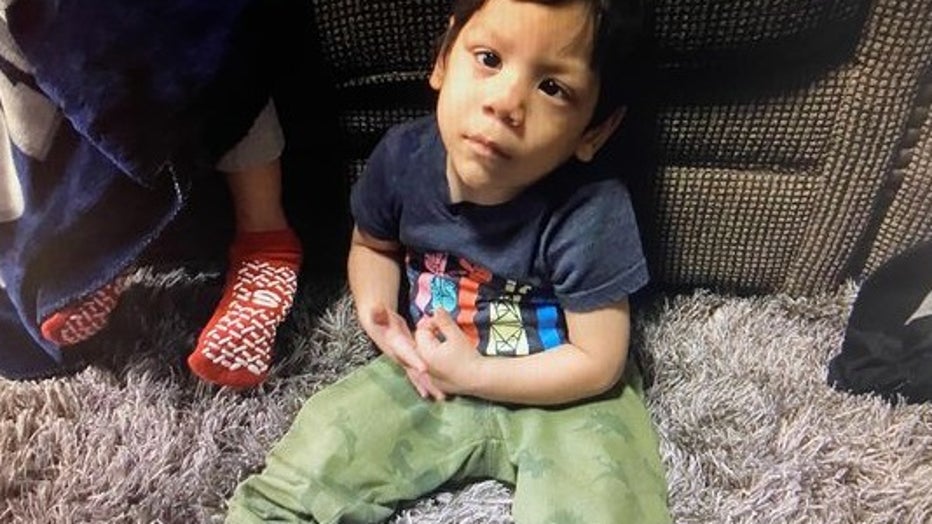 Authorities also learned Noel was not enrolled in any school.
CPI then tried to speak with Rodriguez-Singh, but were unable to. Investigators said it appeared she was intentionally avoiding them.
Chief Spencer said there have been prior investigations into Rodriguez-Singh, adding that she has an "extensive criminal history involving alcohol-related offenses."
An Amber Alert was issued on Saturday.
Police learned that two days before the Amber Alert, Rodriguez-Singh flew to Istanbul with her children and new husband, though Noel was not listed as a passenger on the flight.
Spencer said they don't have any direct ties to Turkey, but Rodriguez-Singh's new husband is an immigrant from India. Police are working to find out if Istanbul was their final destination or if there was a connecting flight to somewhere else. 
On Sunday, the Amber Alert was discontinued and an Endangered Missing Persons Report was issued for Noel.
Chief Spencer said they are still searching for Noel, adding that they are appreciative for the numerous tips they have received from the public. He said he hopes that continues.
Spencer said they don't have any evidence that any other of Rodriguez-Singh's children are in danger.
Anyone with information about this case is asked to call Everman police at (817) 293-2923 or dial 911.