No additional sanctions from UIL for Waco football player who attacked Burleson player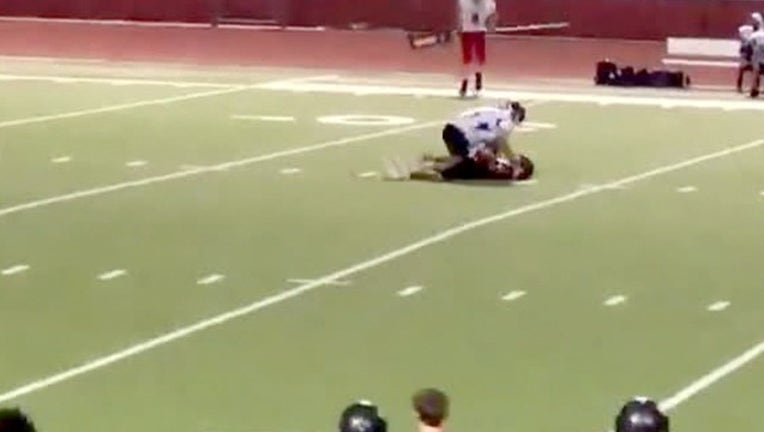 The UIL will not add new sanctions for the Waco freshman football player who attacked a Burleson player during a game last month.
UIL officials said they made their decision after finishing an investigation this week into the Sept. 13 freshman game between Waco University High School and Burleson High School.
Waco ISD initially said the attacker was suspended one full game for multiple attacks on Burleson's No. 14, Jagger Johns. But during the UIL investigation, it was revealed the district's punishment was more than a one game suspension.
According to the Burleson Star, the superintendent told the UIL the boy received additional punishment. That included suspension from all extracurricular activities, extra physical punishment like running during practice and he was not allowed to play again until the victim was well enough to play.
Johns missed several games because of a concussion.
John's mother couldn't be reached for comment by FOX4. She can appeal the UIL's decision.