Newborn found dead in bushes outside Fort Worth home, police looking for mother
FORT WORTH, Texas - Fort Worth police are looking for video and information after finding a dead newborn child on Tuesday.
The child's body was found in the front yard of a home on Birchman Avenue, not far from Camp Bowie Boulevard in southwest Fort Worth.
Police said they believe the baby was dropped off at the house between 10 p.m. on Monday and 6:40 a.m. on Tuesday.
READ MORE: Clerk shot during fight at Fort Worth convenience store
At this time, police don't know the identity of the child or how they died.
"We have no reason to believe that this was a targeted place to drop this child off," Fort Worth Police Department Officer Buddy Calzada said.
Fort Worth PD is asking for the public's help with any surveillance video or information that can identify the child's mother, family, or other witnesses.
Investigators are looking to confirm that the mother is not in need of medical assistance.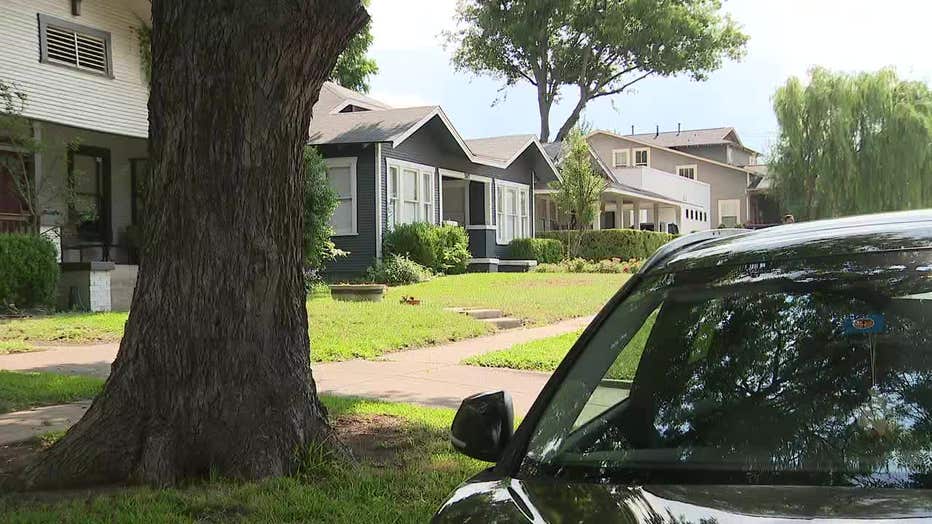 "We want to speak to that mother. We want to make sure she's okay, if a family member knows of someone pregnant and the child is nowhere to be found. Please reach out to us," said Calzada.
Police also said there is no evidence of foul play, but the medical examiner will determine how she died.
The agonizing discovery has neighbors asking difficult questions.
"It just breaks my heart," Antonia Solis said. "What happened to the baby? Everything kind of, you know, goes through your mind."
The neighborhood backs up to several busy roads, including I-30, so it's unclear if the baby was left by someone traveling by vehicle or by foot.
"We really hope that we can you know find out who did this, whether it was the mother, whether she's OK," Solis added.
People in the neighborhood wish there was something they could have done to help the newborn girl.
"You don't really think anything like that could happen," Solis said. "We could've taken her to a hospital or something like that."