New Dallas Streetcar line debuts; service downtown to Oak Cliff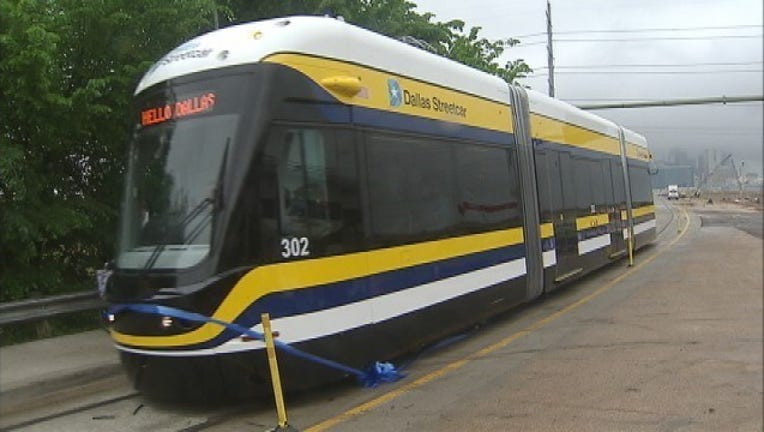 Years of waiting are over and the new Dallas Streetcar line is now up and running.
The streetcar system runs from Union Station over the Trinity River on the Houston Street Viaduct into Oak Cliff and is free to ride.
The streetcars look like cousins of the DART light rail cars and seat 34 people, with the double capacity with standing riders.
The system was paid for with $26 million in federal grant money.
The nearly 2-mile service route will run Monday through Friday from 5 a.m. to 7 p.m.
The streetcar makes stops at Greenbriar and Oakenwald, along Zang Blvd., and at the intersection of Colorado and Beckley by Dallas Methodist Hospital.
Planned extensions of the line include downtown Dallas along Young, Wood and Lamar streets and into the Bishop Arts District in Oak Cliff.