New antibody infusion center opens in McKinney
MCKINNEY, Texas - A new anti-body infusion center has opened in McKinney for those sick with COVID-19. 
The state-sponsored facility will start to accept patients on Thursday. The Regional Infusion Center is located at Collin College at the McKinney Campus Conference Center, located at 2400 Community Avenue.
Regeneron's monoclonal antibodies will be used at the center to treat outpatients who've been referred by a doctor.
The hope is by offering these treatments early on, patients won't end up in hospitals that are already tight on resources.
MORE: State-funded COVID-19 monoclonal antibody infusion center opens in Fort Worth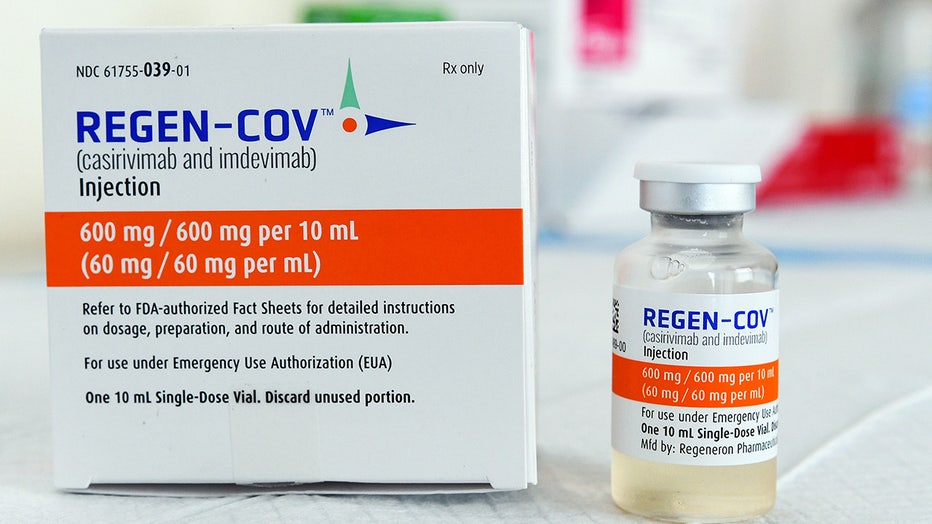 A box and vial of the Regeneron monoclonal antibody is seen at a new COVID-19 treatment site opened by Florida Governor Ron DeSantis at Camping World Stadium in Orlando following a press conference. DeSantis stated that the treatment site will operat